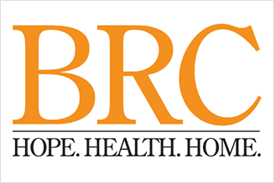 Meet our Providers: Bowery Residents' Committee (BRC)

Working with non-profit providers, the Department of Homeless Services (DHS) operates a comprehensive shelter system that tailors services toward unique populations of clients, including single adults, families with children and adult families.
Founded in 1971, the Bowery Residents' Committee (BRC) is just one example of a provider that manages facilities (and a rigorous street outreach program) in partnership with the City, providing clients with intensive case management and social services. From BRC's original location on the Bowery, to its new headquarters and vertical campus in Chelsea, the organization has continually adapted to the changing needs and challenges of the community, as well as the individuals being served.
DHS is proud of its work with BRC and so many other outstanding provider organizations. To learn more about BRC, and view recent press coverage, click on the links below.
http://www.gaycitynews.com/articles/2012/05/02/news/doc4fa1509d046a1732398322.txt
http://www.brc.org/whatsnew_news_archive.php?story=outreach_ramp_up
http://www.brc.org/pdf/Chelsea_Now_Editorial_10.6.10.pdf (in PDF)