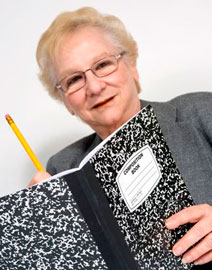 There are many different kinds of advocates and advocacy groups devoted to issues as diverse as the environment, civil rights, mental health, the rights of women, children, consumers, seniors, etc. All advocates try to influence public policy and the allocation of resources to further the positive social change they believe in. Senior advocates work on behalf of older persons. They speak out to make sure that City, State and Federal law-makers understand the needs of older persons and enact policies and programs that address their issues.
Opportunities to Get Involved in Senior Advocacy
The Joint Action Committee for Political Affairs is sponsored by the Jewish Association of Services for the Aged (JASA). It provides information about candidates, elections and issues to the Jewish community and has a progressive social agenda.
The New York State Alliance for Retired Americans (NYSARA) is a coalition of community groups, labor unions and a wide range of senior advocacy groups. NYSARA works to educate, advocate and activate for social and economic justice for seniors. A local chapter is active in New York City.
The New York StateWide Senior Action Council is a membership organization made up of individual senior citizens and senior citizen clubs in all parts of New York State. It has a New York City chapter and a full legislative and senior issues agenda.
Gray Panthers is an intergenerational, multi-issue organization seeking intergenerational approaches to achieving social and economic justice and peace. A chapter meets in New York City.
Senior Action in a Gay Environment (SAGE) is a national organization with New York City offices. SAGE provides opportunities for LGBT seniors to learn about and get involved in advocacy on LGBT senior issues.