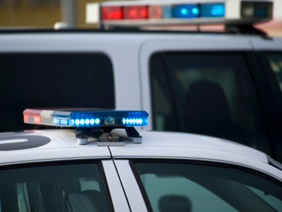 Be prepared for any emergency! The Ready New York Guide for Seniors and People with Disabilities contains information you need in the event of strikes, storms and utility outages. The Guide was prepared by the Department for the Aging in collaboration with the New York City Office of Emergency Management. It is also available in Spanish, Russian and Chinese. You can call 311 to request free copies of the Guide or the Guide on audiotape.
Download the Guide for Seniors and People with Diabilities:
English    Spanish    Russian    Chinese (in PDF)
A Go Bag is essential to an effective evacuation plan, in the event of a fire, earthquake, hurricane, blackout, or other emergency. It should be kept in a readily accessible area in your home and pre-packed with vital items, including water, cash in several denominations, radio and batteries, and important documents in a waterproof container.
Print the Go Bag Document Check List
English    Spanish    Chinese (in PDF)
Ready New York Guides are publications of the New York City Office of Emergency Management. They can help you prepare for any emergency. Guides include heat emergency, hurricanes, flu, pets in an emergency and several others.
Are you Ready? from the Federal Emergency Management Agency (FEMA) can help you prepare for any emergency situation.
The Red Cross has valuable information that can help you get prepared before disaster strikes.
Ready.gov covers a variety of topics to help you plan and prepare.
Citizens Corps is a government hub to help citizens stay informed and be prepared for threats and/or unexpected events.
New York City Aware is a program of the NYC Department of Health and Mental Hygiene. It offers a wealth of publications to keep residents informed on possible public health emergencies.
Lifenet is a free program of the NYC Health and Mental Health Association and the Mental Health Association of New York City. Call Lifenet if you are experiencing anxiety or depression over current events.
Call:
Lifenet: 1 (800) 543-3628
Lifenet (Spanish): 1 (877) AYUDESE or 1 (877) 298-3373
Lifenet (Chinese): 1 (877) 990-8585
Notify NYC is the City's emergency messaging program. It offers subscribers the option to receive health-related alerts and unplanned school schedule adjustments. Notify NYC can provide updates for up to five ZIP codes of your choice. Register online today to stay informed about you or a loved one's workplace, neighborhood, school, assisted living facility or nursing home.