August 2009
August 2009
In This Issue:
Grandparent Resource Center Receives National Award for Empowerment Training
North Brooklyn Senior Centers Contribute to Multicultural Healthy Eating Cookbook
Volunteers Sought for Health Insurance Counseling Positions
How the Intergenerational Work Study Program Changed Me: A Student Reflects
New Prescription Drug Discount Program Targets Lower Income Seniors-To-Be
New LGBT Information Site Launched


Grandparent Resource Center Receives National Award for Empowerment Training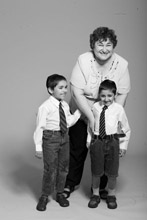 Grandparents don't have an easy time when they step in for their absent or unavailable adult children to become primary caregivers for their grandkids. They have to polish rusty parenting skills, deal with the kids' health and emotional issues as well as their own, and learn how to navigate many city agencies to meet the needs of their new "family."
The Department for the Aging's (DFTA) effort to help grandparent caregivers address these challenges -through Empowerment Training- has garnered DFTA its 12th Achievement Award from the National Association on Area Agencies on Aging (n4a).
DFTA's Grandparent Resource Center (GRC) partnered with Fordham University to develop the Empowerment Training. The 14-session interactive course aims to increase grandparents' knowledge about services and resources, build their advocacy skills and enhance their confidence in their own parenting ability. Grandparents learn to assess community needs and develop coalitions and support groups. They also become better skilled at being "parents" to their grandchildren and managing the myriad challenges involved, from helping a child overcome low self-esteem to talking with an adolescent about sex, HIV and drugs.
"This training can go a long way toward helping grandparent caregivers be effective advocates on a personal level and as organizers of grandparent coalitions that work to change systems," said DFTA Commissioner Lilliam Barrios-Paoli.
The GRC and Fordham have been offering Empowerment Training since 1990. The GRC recruits participants from its network of grandparent support groups and its roster of caregivers who have requested information, referral and counseling from the GRC.
The above photograph is one of 20 photos of grandparent-headed families involved in GRC support groups. Photos can be viewed on DFTA's website under Caregiver Support (Grandparents Raising Grandchildren).
North Brooklyn Senior Centers Contribute to Healthy Eating Multicultural Cookbook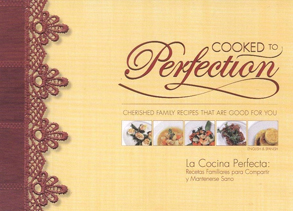 Inspired by the desire to help the North Brooklyn community reduce the incidence of diabetes and get healthy, the Department for the Aging, Woodhull Hospital and New York City College of Technology have created a multicutural cookbook capitalizing on neighborhood family cooking traditions. Called Cooked to Perfection: Cherished Family Recipes That Are Good For You, the cookbook includes family recipes that have been modified so they not only taste delicious, they are healthful, too.
The cookbook project began at the end of 2007 with outreach to North Brooklyn senior centers. More than one hundred seniors submitted their best family recipes in response. Woodhull Hospital received recipes in both English and Spanish for meals that ranged from traditional Polish dishes to various Hispanic delicacies and soul food. The Hospital then challenged College of Technology culinary faculty and students to recreate the recipes using healthy ingredients, while preserving the taste that families have come to know and love.
The resulting cookbook is a compendium of 62 old family recipes that not only taste like the original recipe, but also contain less sugar, fat and cholesterol.
Woodhull Hospital is providing copies of the cookbook free to patients with diet restrictions, beginning with Woodhull's Geriatric Wellness Center and diabetic patients in the Primary Care Clinic. To complement the cookbook's launch, several neighborhood restaurants have agreed to include one of the cookbook items on their menus and to display promotional posters that include a picture of the cookbook and an invitation to contact Woodhull Hospital for a clinic appointment.
Volunteers Sought for Health Insurance Counseling Positions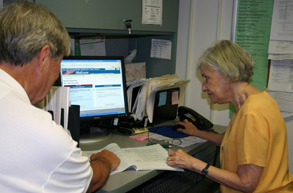 In February, Mayor Bloomberg announced a new initiative called NYC Service, which encourages New Yorkers to volunteer their talents and time for a cause they're passionate about. One such opportunity to "give back" exists at the Department for the Aging's Health Insurance Information Counseling and Assistance Program or HIICAP. At sites across the city, from libraries to community organizations, HIICAP counselors help seniors, caregivers and younger persons with disabilities navigate the complexities of health insurance.
On September 10, 11, 14 and 17, HIICAP will be training new volunteers to provide vital one-on-one assistance on a wide range of health insurance issues affecting seniors. Trainees will learn about Medicare, Medicare Advantage Plans, Medigap Insurance, Medicaid eligibility rules, prescription drug plans, long term care coverage, veteran benefits and many other topics so that they can counsel others.
Generally, volunteers work two to four hours a week. HIICAP makes every effort to accommodate volunteer preferences when it comes to scheduling and location. The Unit is also eager to adapt assignments to volunteers' special skills and talents. Volunteers with bilingual skills, public speaking skills, computer skills, people skills - all are welcome.
Those interested should call Eric Hausman at (212) 442-0075.
How the Intergenerational Work Study Program Changed Me: A Student Reflects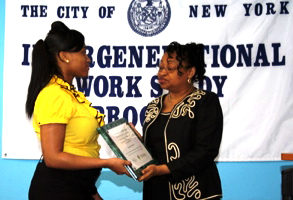 Natasha Williams of Clara Barton High School, winner of a scholarship from the Fort Greene Senior Citizens Council that was presented at DFTA's Intergenerational Work Study Program (IWSP) annual celebration this past June, wasn't so sure about intergenerational service when she was first accepted to the IWSP program. Now she wants to become a geriatric nurse.

Natasha described the progression in her thinking in an essay she wrote for the ISWP scholarship competition. In its 22nd year as a joint program of the Department for the Aging and the New York City Department of Education, IWSP provides New York City high school students with work experience at senior centers and nursing homes.

Natasha writes that she found her first assignment on a residential floor in a nursing home disturbing. "I saw elderly people… that could not walk, eat, see, hear, talk, feed themselves, get out of bed… some with feeding tubes…For the first couple of days I was in shock, nervous and scared. I never wanted to touch anyone because their body looked so fragile. This was a big experience for me because growing up in Jamaica until I was 14 years of age I never saw anyone like these residents."

As time went by, Natasha began to experience things differently, however. "I learned how to adjust myself. I helped plan activities and began having one on one sessions with residents, just listening to what they had to say." And then when she moved to another nursing home where many of the residents were more active, she became comfortable enough to socialize. "The female residents on the floor, I would comb their hair, do their nails and some of them liked to put on makeup so I would do it for them. I also helped at meal times to hand out trays and to open up things for them that they couldn't do on their own."

Reflecting on her experience in the IWSP and her career decision, Natasha concludes, "I have grown to enjoy doing what I do. I learned so much more about the residents than their illnesses and their outer features. I learned how caring and loving they can be. I learned that because you have an illness it does not mean that everything in your life has to change. I see these residents doing things that I could never imagine someone in their condition doing. Whenever they ask me to do something for them like bring them a cup of water or put their sweater on and they say thank you I feel so appreciated. Whenever I don't see them for a little while and they say I miss you I feel wanted. They make me feel belonged."

Says the Director of DFTA's Intergenerational Programs, Mary Ann McKinney, "We see our students grow and change all the time in terms of how they perceive older people. Seniors, too, develop a deeper appreciation not only of the younger generation but of their own role in helping to shape young lives. Natasha's experience is an example of how transformative intergenerational programs really are."

New Prescription Drug Discount Program Targets Lower Income Seniors-To-Be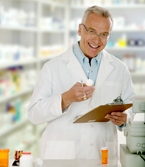 On April 1, New York State began offering discounts on nearly all prescription drugs to low-income persons between the ages of 50 and 65. More than 2,500 pharmacies across the State are participating. Applications are being accepted online at nyprescriptionsaver.fhsc.com or by phone at 1-800-788-6917. Applications are also available at pharmacies and through community organizations. Approved participants receive a New York Prescription Saver Card usually within two weeks of filing their application.
To be eligible for the card, annual income must be at or below $35,000 for single persons and at or below $50,000 for married individuals. Individuals enrolled in Medicaid or in the State's Elderly Pharmaceutical Insurance Coverage (EPIC) program are not eligible for the Prescription Saver Card.
The program, administered through the State Department of Health, is expected to provide lower-income New Yorkers with average savings of 30 to 40 percent off the price of generic, and at least 25 percent off the full retail, price of brand name prescriptions. Actual savings will vary depending on the quantity, type and brand of drug purchased.
New LGBT Information Website Launched
The American Society on Aging has created a Lesbian, Gay, Bisexual, and Transgender (LGBT) Aging Resources Clearinghouse that holds information related to and resources for people aged 50 and older. The site's searchable resources span several categories: education and training; health and mental health; housing and support services; populations and communities; and public policy, advocacy, and legal issues. Also available are annotated listings for service providers, community and professional organizations, information sites, and various reports and articles. You can visit the LGBT Aging Resource Clearinghouse to learn more.