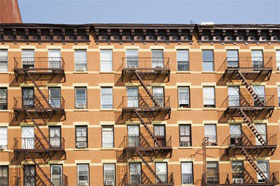 Affordable Housing
Your best resource to locate all affordable housing is the New York City Affordable Housing Resource Center.
Visit NYC Affordable Housing Resource Center
Senior Housing
Health Advocates for Older People (HAFOP) has developed a comprehensive compilation of information on senior housing and assisted living in Manhattan.
Download the HAFOP Senior Housing Opportunities Guide
The Department for the Aging (DFTA) maintains borough-based guides to Alternatives in Senior Housing. Guides include explanations of the different housing types. They also list appropriate borough contact information for adult homes, enriched housing, assisted living programs, Mitchell-Lama built for – or set aside for – the elderly public housing built for the elderly, Section 202, Section 8 and SROs for the elderly.
Documents below are in PDF format. Click here to download the latest Adobe Reader.