---
Stories from DEP is a collection of feature articles
published in DEP's internal newsletter, Weekly Pipeline.
This article was originally published April 5, 2011.
---
One Size Does Not Fit All: Rethinking the Consent Order Calculus
You may have heard the terms "consent order," "consent decree," or "consent judgment," but what do they mean and how do they impact DEP? A consent order, decree, or judgment are binding legal documents, much like a contract, which memorialize a consensual agreement between parties. A typical consent order settles a past violation or may establish a path to bring the agency into compliance with an outstanding legal obligation; in return, the regulator agrees not to proceed with further legal action, so long as the agency remains in compliance with the consent agreement. These orders generally have specific milestones, which must be met or the agency may be liable for financial penalties.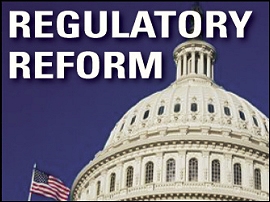 At DEP, most consent orders are entered into between DEP and our state and federal regulators to resolve claims concerning the requirements of environmental laws such as the Clean Water Act of 1972, which seeks to protect our waterways, or the Safe Water Drinking Act of 1974, which ensures the quality of Americans' drinking water.
Some of the consent orders imposed by our regulators mandate compliance with a specific regulatory requirement by requiring DEP to undertake a costly capital project without consideration of the project's comparative public health benefit, competing water system priorities, or likely impact on consumers who pay the bills. For instance, DEP entered into an Order on Consent with the New York State Department of Environmental Conservation (DEC) in 2005 to manage combined sewer overflow (CSO) events into the city's waterways. Among other investments, this consent order has tasked DEP with submitting waterbody/watershed facility plans for 18 waterbodies in NYC; upgrading existing parts of the sewer system and wastewater treatment plants; constructing new parts of the sewer system; and developing Long Term Control Plans that may include other CSO controls. Under this consent order, the city is required to invest billions of dollars to manage CSOs without considering other pressing needs first. Recently, DEP has been working with its regulator to replace this costly program with an alternative green infrastructure plan that would cost the city $2.4 billion less with better results for our waterways.
Over the past year DEP has begun to advocate for a shift from a top-down model of state and federal regulation to a more collaborative approach that fosters creative solutions to tough challenges. This cooperative approach can save all parties lots of money in legal fees, compliance costs, and time, and can result in more efficient capital allocations to meet public needs. We know that this type of collaboration can work.
For example, in 2010, DEP, DEC, and the Natural Resources Defense Council collectively agreed to improve the overall water quality in Jamaica Bay and its surrounding watershed without resorting to legal action. As a result, DEP agreed to invest $100 million in nitrogen control upgrades at contributing wastewater treatment plants and $15 million to restore surrounding marshlands.
DEP is committed to a collaborative approach with our regulators and we are making good on the goal set forth in Strategy 2011-2014 to engage them in proactive regulatory review. Toward that end, DEP sent a letter to EPA Administrator Lisa Jackson during the agency's periodic, retrospective review of existing regulations under Executive Order 13563 . We are hopeful that EPA is receptive to our suggestions and we look forward to them embracing our belief that comprehensive environmental policy realizes that collaborating with its urban partners is crucial to achieving nationwide, long-term sustainability.
---