---
Faces of DEP is a series of profiles highlighting
the work and mission of DEP Employees.
We invite you to learn more about what it means to work for the
NYC Department of Environmental Protection.
---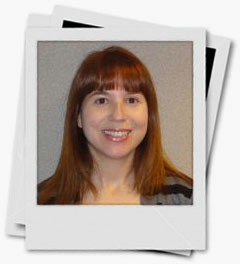 Name: Alyssa
Position: ASA, Deputy Director, Air & Noise Policies and Enforcement
Bureau: Environmental Compliance
As Deputy Director of DEP's Air and Noise Policies and Enforcement Division, Alyssa plays a crucial role in the protection of the City's air quality. Alyssa began her public service career working in the City Council before bringing her knowledge of legislative issues to DEP in 1999. In her current position in the Bureau of Environmental Compliance, Alyssa is responsible for making improvements to the regulations and policies in City's Air and Noise Codes.
I love that I can really affect changes in the environment through my work.

– Alyssa
Alyssa holds both a Master's degree in Public Administration and a law degree. "I joined DEP because the agency plays an important role in improving the environmental health and welfare of the City," Alyssa said. "This position afforded me a great opportunity to use my background in legislation to pass many air quality bills and reduce harmful pollutants in the air. I love that I can really affect changes in the environment through my work."
Currently, Alyssa is working on a major DEP initiative to update the New York City Air Pollution Code, which regulates any industry, group, or activity that emits potentially harmful substances into the air. Since it was first released in 1970, the Air Code has been updated in a piecemeal fashion, and does not reflect many of the advances in regulation and technology. Alyssa and her team are leading the effort to overhaul the Air Code, which will streamline compliance processes and encourage innovative ways to reduce local sources of pollution while maintaining rigorous standards to protect public health.
Answering the Call to Civil Service
The City fills many of its positions through the Civil Service Process -- a process guided by the New York State Civil Service Law. The law is in place to help ensure that the hiring process is competitive and fair. Generally, the City uses examinations to measure a potential candidate's "merit" and "fitness" for the particular position. Taking an examination is the start of the hiring process that may lead to you getting a job with the City.