What You Can Do to Help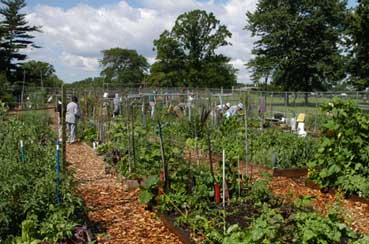 There's actually a lot New Yorkers can do to protect our City from flooding.
Preparing for Climate Change
Local government is leading the way in addressing the many challenges we're likely to face as global warming intensifies. DEP's Bureau of Environmental Planning and Analysis, in accordance with PlaNYC, Mayor Bloomberg's plan for a sustainable city, has developed a comprehensive climate change program. The program requires that planning and development take into account and respond to climate-change related risks. It calls specifically for planning, engineering and design processes that will help make our systems more resilient to flooding, today and tomorrow. To learn more about PlaNYC, click here.
Clean Your Nearest Catch Basin
DEP does its best to keep catch basins clear of debris -- but all New Yorkers can chip in. Pick up your leaves for collection each fall. Check guidelines and dates of the Department of Sanitation's free leaf collection program at www.nyc.gov/dsny. You can also help out by disposing of other debris that may accumulate at the catch basin.
Conserve Water
One way to reduce pressure on overburdened sewers is to use less water in our homes and businesses. The less water we use, the less sanitary flow we create, and the more space there will be for stormwater runoff during heavy storms. Reducing our waste flow also has the added benefit of curbing greenhouse gas emissions. The less waste we produce, the less energy it takes for the City's 14 wastewater treatment plants to process sewer flows.
Treat the Wastewater System with Care
Though wastewater treatment seems like a technical process, there are lots of things each of us can do to help maintain a healthy water system. Find out more here.
Become a Green Gardener
The way you plant your garden and care for your yard can have a significant impact on what winds up in our sewer system. For one thing, planting trees, plants and grass can enhance the absorption of rain water and help prevent flooding. Whenever possible, consider planting rather than paving over your green space. It's also good to consider clean alternatives when it comes to fertilizer and compost. Find information you can use to grow a water-saving garden here.