Digester Egg Tour Information & Registration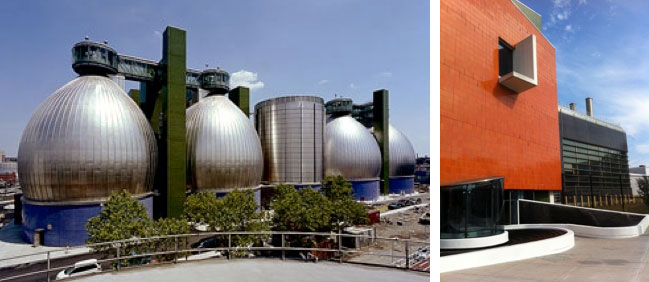 Tour Dates & Registration
We host tours of the Digester Eggs at the Newtown Creek Wastewater Treatment Plant three times a year: in February, April, and October. The next tour takes place on Saturday, February 10, 2018 for Valentine's Day. Registration will open on our website approximately two weeks before the tour. Tour times will be at 11am, 1pm, 3pm, and 5pm. The evening tour is new this year and will provide an opportunity to see the digester eggs lit up. We hope to see you then!
These popular tours fill up quickly, so please be sure to check our website to make sure you do not miss out.
What to Expect
The Digester Egg Tour starts with an overview of the wastewater treatment process—an essential part of protecting public health and NYC's waterways. After, we treat guests to unobstructed views of the Manhattan, Brooklyn and Queens skylines from the observation deck, a glass-enclosed walkway built atop our state-of-the art digester eggs. Learn more about the Newtown Creek Digester Eggs.
Location
The Digester Egg Tour starts at the Visitor Center at Newtown Creek, located in Brooklyn's Greenpoint neighborhood. We are easy to spot—just look for the bright orange building. The entrance is near the intersection of Greenpoint Avenue and Humboldt Street at 329 Greenpoint Avenue Brooklyn, NY 11222.