Digester Egg Tour Information & Registration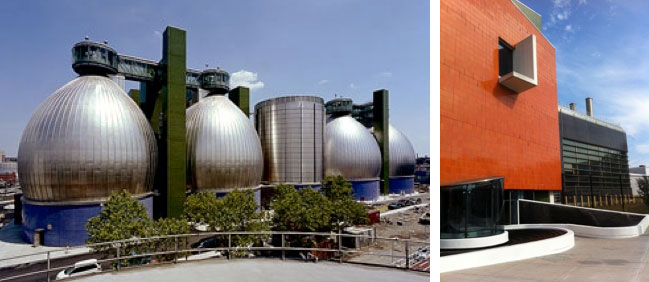 The New York City Department of Environmental Protection hosts the Digester Egg Tour at our Newtown Creek Wastewater Treatment Plant in Greenpoint, Brooklyn. Tours take place four times a year on Saturdays. Three time slots are offered for each tour. Tours are free to the public ages 12 and above, however advance registration is required because space is limited.
Tour Dates & Registration
Registration for the Earth Day Week Digester Egg Tour on Saturday, April 18, 2015 is now open! Space is limited, so please sign up before the lists close. Each registration is for one person only. If you plan to attend with a guest, the guest must register separately with a different email address. If you cannot attend on April 18, future dates for 2015 will be added.
What to Expect
The Digester Egg Tour starts with an overview of the wastewater treatment process—an essential part of protecting public health and NYC's waterways. After, guests are treated to unobstructed views of the Manhattan, Brooklyn and Queens skylines from the observation deck, a glass-enclosed walkway built atop DEP's state-of-the art digester eggs. Learn more about them here.
Location
The Digester Egg Tour starts at the Visitor Center at Newtown Creek, located in Brooklyn's Greenpoint neighborhood. We are easy to spot—just look for the bright orange building. The entrance is near the intersection of Greenpoint Avenue and Humboldt Street at 329 Greenpoint Avenue Brooklyn, NY 11222.