Operations Support Tool (OST)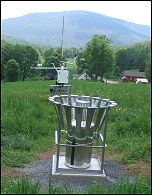 DEP is in the early stages of testing and development of a new, cutting-edge computer system that will eventually become the primary tool guiding water supply managers making decisions about reservoir operations. This system, called the Operations Support Tool (OST), couples existing computer models of reservoir operations and water quality, ingests real-time data on streamflow, water quality, reservoir levels, diversions, and releases, and incorporates specialized streamflow forecasts. OST then applies all the operating rules and laws governing reservoir operations, and predicts future reservoir levels and water quality. These predictions allow water supply managers to make operating decisions based on the most current data and forecasts. By running OST regularly, changing environmental conditions and streamflow forecasts will be accounted for, allowing for modification of reservoir operations if required. When complete, OST will be the most sophisticated water supply operations tool in the world, and will provide state-of-the-science guidance to DEP's water supply managers.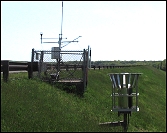 DEP submitted a White Paper on the Operations Support Tool (OST) to the Delaware River Basin Commission to detail the potential benefits of an OST based reservoir release program that will improve the overall ecology of the entire Delaware River Basin.