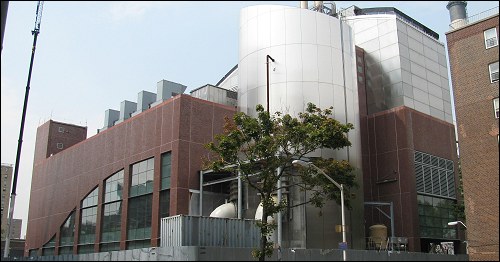 Manhattan Pump Station Upgrade
Overview
The Avenue D Pump Station (also known as the 13th Street Pump Station or more commonly the Manhattan Pump Station)  is currently being upgraded as part of the Newtown Creek Upgrade Project.  The Manhattan Pump Station provides the Newtown Creek WPCP with more than half of its flow, 155 million gallons per day (mgd) for treatment.  The pump station was put into service in 1965 and is currently undergoing a total reconstruction upgrade.  As part of this upgrade, the station will receive five(5) new 2,500 horsepower motors controlled by energy efficient Variable Frequency Drives, new screening equipment, a full emergency power generation system, and an architectural façade.
Schedule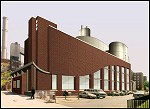 Upgrade work began in January of 2005 and was completed in October 2011.
Cost
The Project construction cost is approximately $243 Million.
Community Issues
The Manhattan Pump Station Upgrade is an extremely complex project situated in a very tight, highly visible, and residential location. The pump station is located adjacent to the NYCHA Jacob Riis Housing Complex.  Contract amenities for the community include the renovation of a local park and the resurfacing of multiple streets, and the addition of parking spaces for the NYCHA Housing Complex.
Related Documents and Links
None