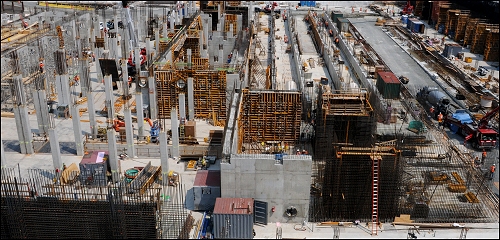 Croton Water Filtration Plant
Overview
Construction work at the Croton Water Filtration Plant site continues to make progress: excavation of the two treated water tunnels has been completed and installation of piping in these tunnels continues; placement of concrete for lining the raw water tunnel has been completed; and concrete placement, installation of mechanical, electrical, heating and ventilating, and plumbing work continues to advance. In addition, work off-site at the treated water shafts at the Jerome Park Reservoir is ongoing.
Schedule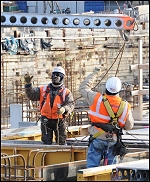 The Croton Water Filtration Plant is scheduled to be completed in 2013.
Cost
Project cost approximately $2.8 Billion.
Community Issues
Since 1993, the New York State Department of Health (NYSDOH) has required DEP to circulate a quarterly notice (brochure) to Manhattan and Bronx consumers of Croton water, which contains information about the Croton Water Supply System (Croton System) and the mandated construction of the Croton Water Filtration Plant.
Related Documents and Links