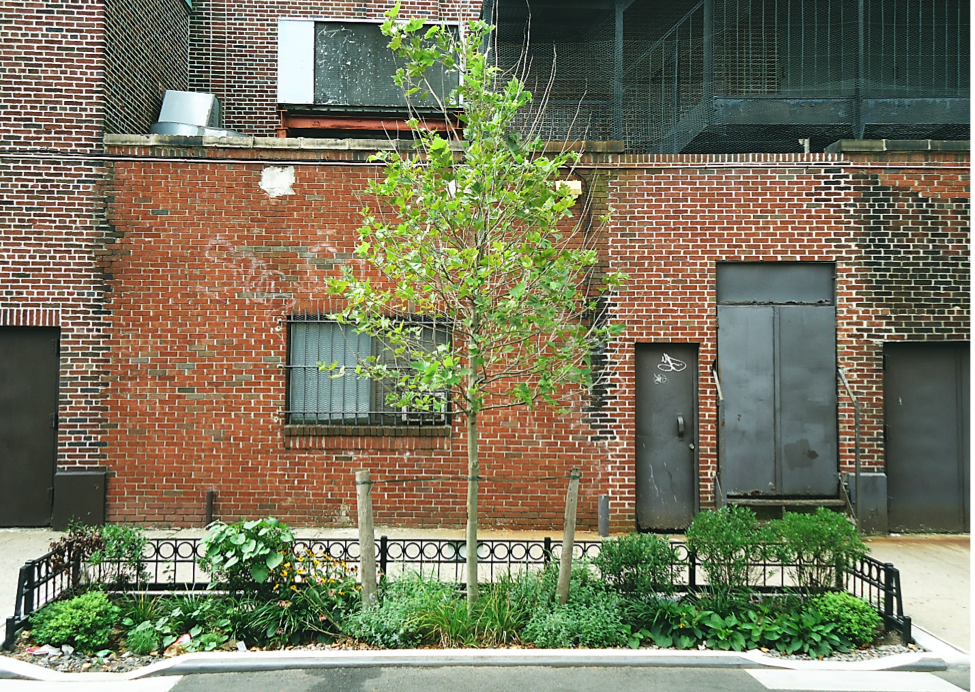 Water-Energy Nexus
Using 2005 data as a baseline, New York City has set the ambitious goal to reduce greenhouse gas (GHG) emissions 80% by the year 2050. Operation and maintenance of DEP's water supply, stormwater, and wastewater management facilities currently account for 18% of total NYC government emissions. To reduce our carbon footprint, DEP's sustainability teams have been proactive in tracking and identifying opportunities that offset GHG emissions and/or optimize indirect energy co-benefits.
The Water-Energy Nexus is a study that quantifies the impact of our watershed protection, green infrastructure, water demand management and conservation, and wetland restoration programs on DEP's overall GHG portfolio. Examining these sustainability initiatives through the Water-Energy Nexus helps to demonstrate which program can provide the greatest GHG and energy reductions.
The Water-Energy Nexus Tool
At the sewershed level, the Water-Energy Nexus Tool considers the energy saved as a result of less demand on our water supply and wastewater treatment systems due to a reduction in water consumption from leak detection and repair, and fixture replacement programs. It also considers the decrease in energy requirements for maintaining and operating our wastewater treatment system because of rain gardens, green roofs and other strategies that capture stormwater before it enters the sewer system. Finally, the study calculates the benefits of carbon sequestration as well as the potential costs of added methane (methanogenesis) for the added vegetation from our green infrastructure and wetland restoration programs.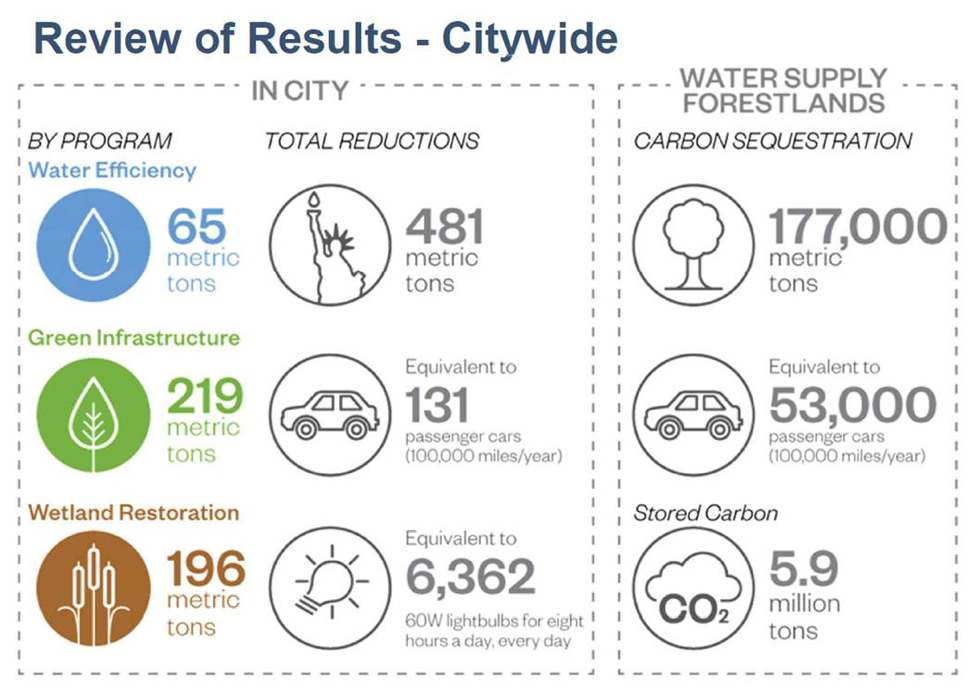 Total GHG reductions associated with DEP's watershed protection, green infrastructure, water efficiency, and wetland restoration programs.