Cloudburst Planning
Heavy rain and other extreme weather events are increasing in New York City and globally, and are projected to increase with Climate Change. Urban areas often face similar challenges and can benefit from exchanging best practices related to managing issues like intense rainfall and sea level rise.
In September 2015, DEP and the City of Copenhagen's Technical and Environmental Administration signed a Memorandum of Cooperation to develop innovative solutions to prepare for more and heavier downpours or "cloudbursts" brought about by climate change. The goal of the 3-year partnership is to exchange knowledge on the development and management of urban solutions that address shared climate challenges.
In 2016, DEP initiated the first phase of a "Cloudburst Study" to assess risks, prioritize response, develop neighborhood-based solutions, and assign costs and benefits for managing cloudbursts. The study used the approach developed in the City of Copenhagen Cloudburst Management Plan 2012 (PDF) and applied it to Southeast Queens.
Download the NYC Cloudburst Resiliency Planning Study (PDF).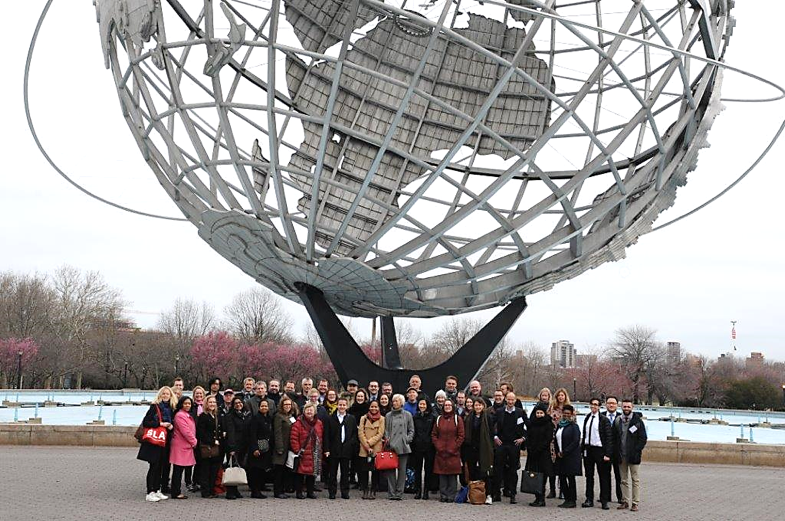 In March 2016, New York City agencies met with representatives from Copenhagen to exchange best practices on assessing risks from intense rainfall, prioritizing responses, and developing neighborhood-based solutions.