Comprehensive Energy Upgrades at St. Mary's Recreation Facility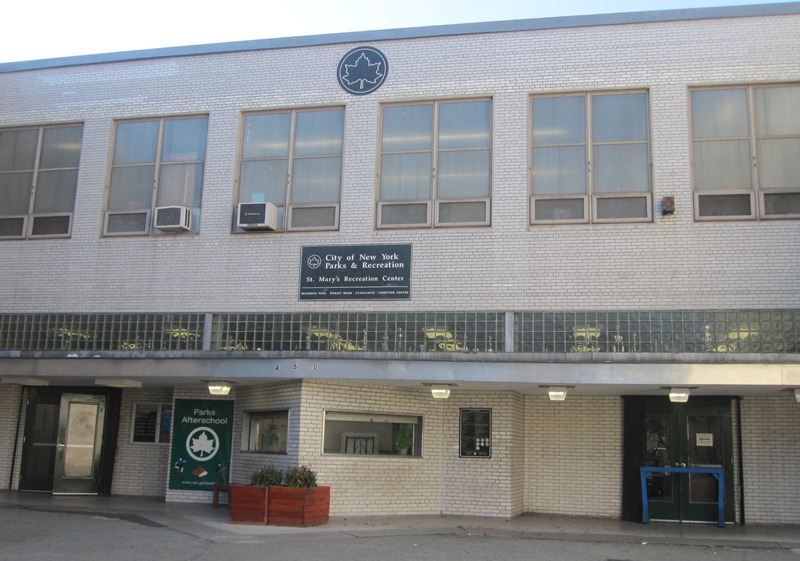 St. Mary's Recreation Center, the City's first full-service, indoor recreation center, is getting a comprehensive energy efficiency upgrade as part of the 30x17 effort to reduce municipal greenhouse gas emissions. Located in St. Mary's Park in the Bronx, this three-story Recreation Center houses a fitness center, basketball court, indoor pool, dance studio, and computer lab. The facility recently celebrated its 60th anniversary!
The Center was one of the first City sites to receive a comprehensive energy audit. Following the audit recommendations, metal halide lighting fixtures in the gym and pool areas have been replaced by highly energy efficient T-5 HO (high output) fixtures. The fixtures installed in the pool area are specifically designed to be heat and vapor resistant for the unique indoor pool environment. Throughout the entire Center, new lighting fixtures are equipped with photocell and motion sensors so that they automatically turn off when there is sufficient daylight or when the facility is not in use.
Other energy efficiency measures in progress include the replacement of all of the facility's steam traps (approximately 50), three new energy efficient pool motors (pictured), the installation of a pool cover to reduce evaporation and therefore water heating demands, and the installation of a vestibule at one of the Center's front doors to reduce the loss of conditioned air to the building's exterior.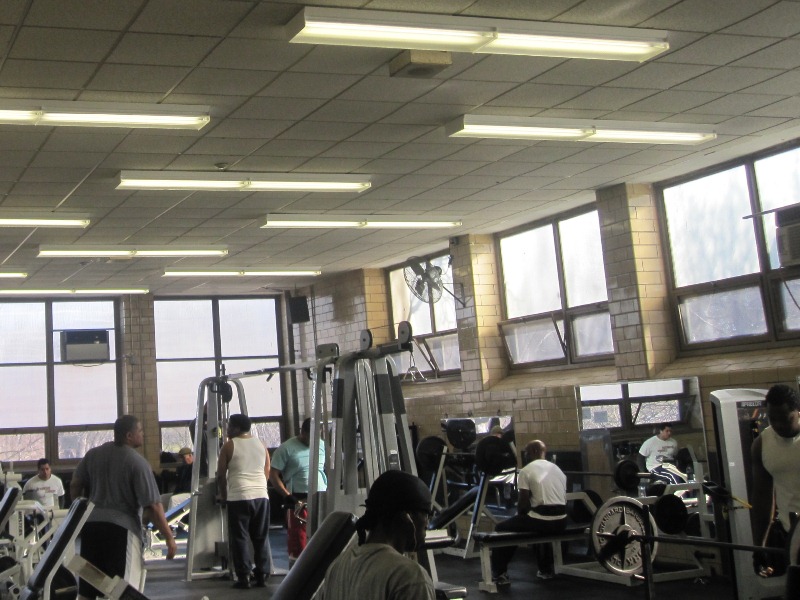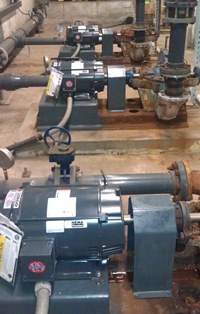 The second phase of the project will address the building's hot water needs. The installation of a solar thermal system on the roof will supply the facility's pool and domestic hot water needs, and a condensing summer boiler will allow Center staff to shut down the building's main boiler while continuing to use it as back-up on cloudy days when the solar thermal system isn't meeting demand for hot water.
When complete, this package of energy conservation measures is expected to reduce energy costs by $98,000 and greenhouse gas (GHG) emissions by 278 metric tons annually.