DCAS Energy Management (DEM) serves as a hub for municipal government's energy supply, energy efficiency and greenhouse gas reduction strategy and programs. DEM establishes the Citywide Heat, Light, and Power budget ($750 - $800 million), pays and monitors utility bills, and reports to agencies; this derives from DCAS's City Charter responsibility to handle utility matters for the City.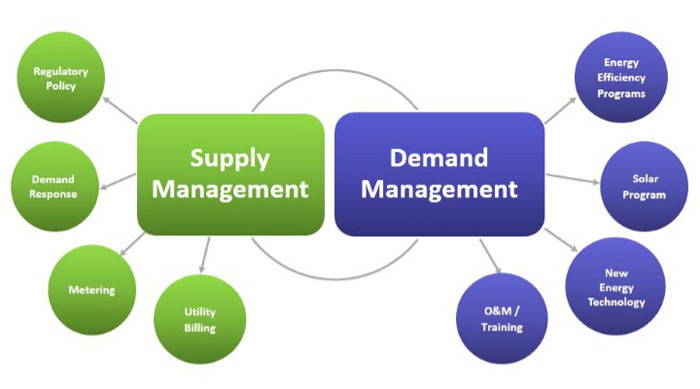 DEM is also charged with implementing the programs in One City Built to Last, with the goal of reducing greenhouse gas (GHG) emissions 80% by 2050, the level the United Nations projects is needed to avoid the most dangerous impacts of climate change. The City set an interim goal for municipal buildings of 35% by 2025. In efforts to reach these goals, annually, DEM manages approximately $200 million capital and $46 million expense budget funding to support energy initiatives, which include:
managing the competitive capital-funded ACE, and the expense-funded ExCEL programs;
installing 100MW of solar PV systems on city rooftops;
implementing deep energy retrofits at key city facilities;
improving building operations and maintenance;
piloting new clean energy technologies in city buildings;
and coordinating compliance with Local Law 84 of 2009 (building benchmarking), and Local Law 87 of 2009 (energy audits & retro-commissioning).
The City owns and operates over 4,000 diverse buildings, ranging from schools, recreation centers, firehouses to iconic office buildings. Since many of the City's buildings were built years ago, this allows for many opportunities to upgrade inefficient lighting, heating, cooling, and ventilation (HVAC) systems with newer and more efficient models and technology. Please visit the Programs and Projects section to learn more about our programs and initiatives.