DCAS Energy Management works to improve the energy efficiency of the City's buildings through a comprehensive, data-driven approach that uses energy benchmarking scores and other data to prioritize energy audits, retrofits, improved operations and maintenance, retro‐commissioning, and clean energy installations.
Quick Energy Stats

166 energy efficiency projects are in design or construction at City buildings

124 energy efficiency projects are in design or construction at City buildings

1977 City employees trained in energy efficient facility operations

265 energy audits were completed at City buildings
To learn more about DEM's building efficiency programs, scroll down the page:
Audits, Retrofits, and Retro-commissioning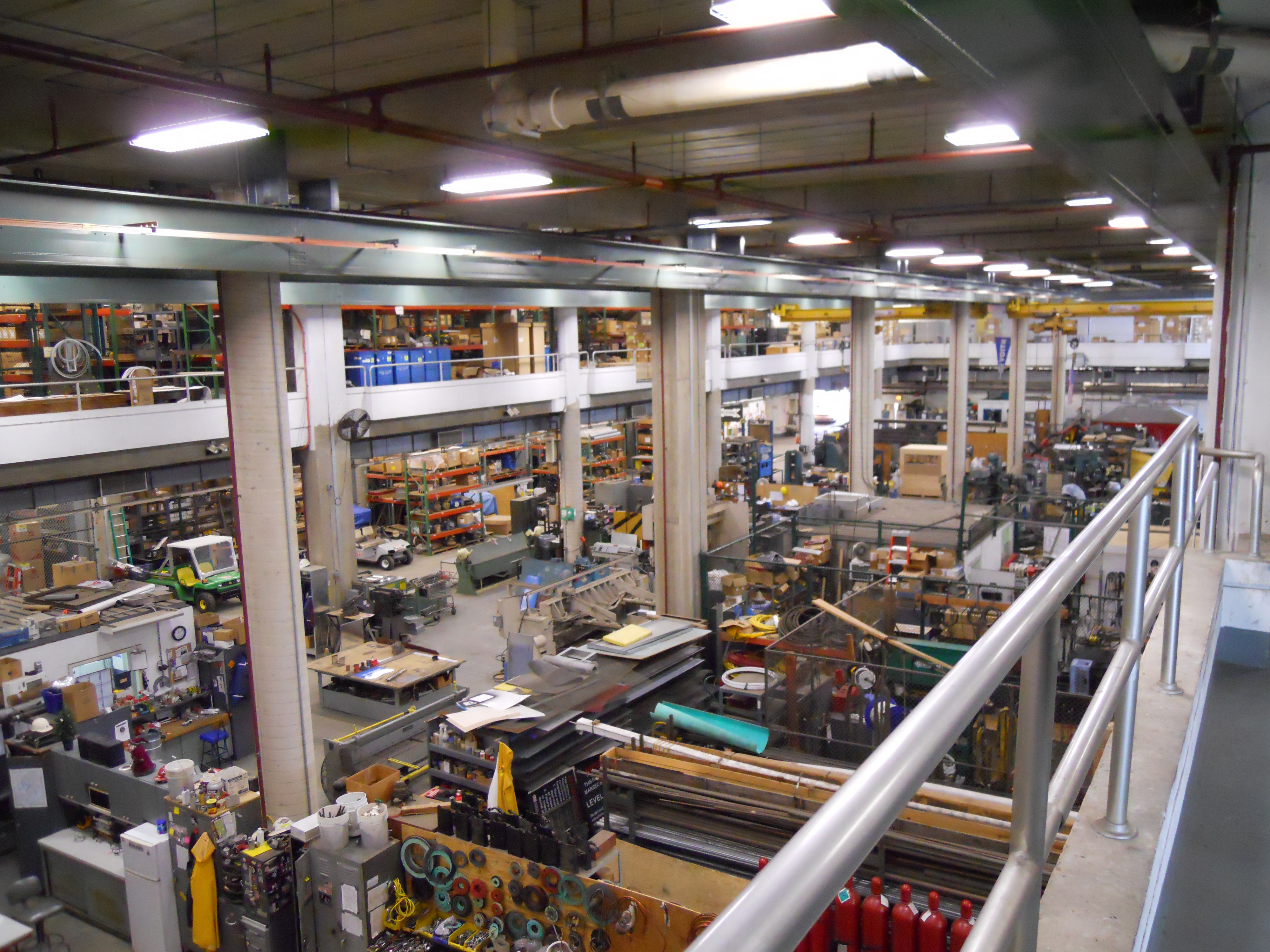 A large portion (45%) of the target reductions in greenhouse gas (GHG) emissions from City government operations is expected to come from retrofitting existing City buildings to be more energy efficient through replacement of equipment with more efficient models. The City owns and operates over 4,000 buildings, ranging from schools to recreation centers and from fire houses to iconic office buildings. The average age of these buildings is about 60 years; therefore there are many opportunities to upgrade inefficient lighting, heating, cooling, and ventilation (HVAC) systems with newer, more efficient ones.
DEM's audit and retrofit program identifies and implements Energy Conservation Measures (ECMs) at the City's existing buildings over 50,000 sq. ft. to improve energy efficiency and reduce greenhouse gas emissions. Audits follow ASHRAE Level II energy audit guidelines and include an assessment of electrical, HVAC, and building envelope systems to identify feasible energy retrofits and clean energy installations. The audit report assesses annual energy savings, implementation cost, and simple payback for each retrofit measure. DEM uses these recommendations to determine which ECMs will be implemented for each building. These audits and retrofits, along with accompanying retro-commissioning measures, satisfy the requirements of New York City's Greener, Greater Buildings Plan legislation.
DEM, in coordination with the Department of Design & Construction, launched a new pilot program called the Small Buildings Program (SBP). The SBP seeks to identify measures that will produce cost-effective energy and greenhouse gas emission reductions in city owned buildings under 50,000 sq. ft. The pilot will conduct 33 audits in two select groups of buildings including firehouses and libraries. After the audits are performed DEM will evaluate the results and determine whether the recommended measures meet the program goals. If this pilot proves effective, the program will continue with a roll out to over 1,000 small city owned buildings.
Please visit the Case Studies page to read about current and completed retrofit projects.
Accelerated Conservation and Efficiency (ACE) program
The Accelerated Conservation and Efficiency (ACE) program was launched by DCAS Energy Management in 2013 to provide funds for capital projects that improve energy efficiency and reduce greenhouse gas (GHG) emissions as part of the City's strategy to achieve its PlaNYC goal of a 30% emissions reduction by 2017 ("30x17").
ACE specifically funds "shovel‐ready" projects that can be contracted and managed directly by City Agencies in City-owned buildings and facilities. ACE allocated approximately $140 million in funds to fifteen City Agencies for over 80 energy efficiency projects, which together are slated to reduce the City's emissions by approximately 50,000 MT CO2e. By mobilizing funds for priority capital projects already analyzed and vetted by City Agencies, ACE is achieving energy savings at a very low cost per metric ton of carbon dioxide equivalent (CO2e). ACE seeks to fund a wide range of capital projects – including projects that are easily replicable, and innovations and technologies new to City buildings. Projects currently scheduled through ACE include steam system optimization, HVAC controls, lighting upgrades, gas conversions, and pool covers. DCAS Energy Management is thrilled to provide funds for needed energy-efficient capital improvements through an avenue that motivates and supports Agency leadership, innovation and savings.
Energy Efficient Operations & Maintenance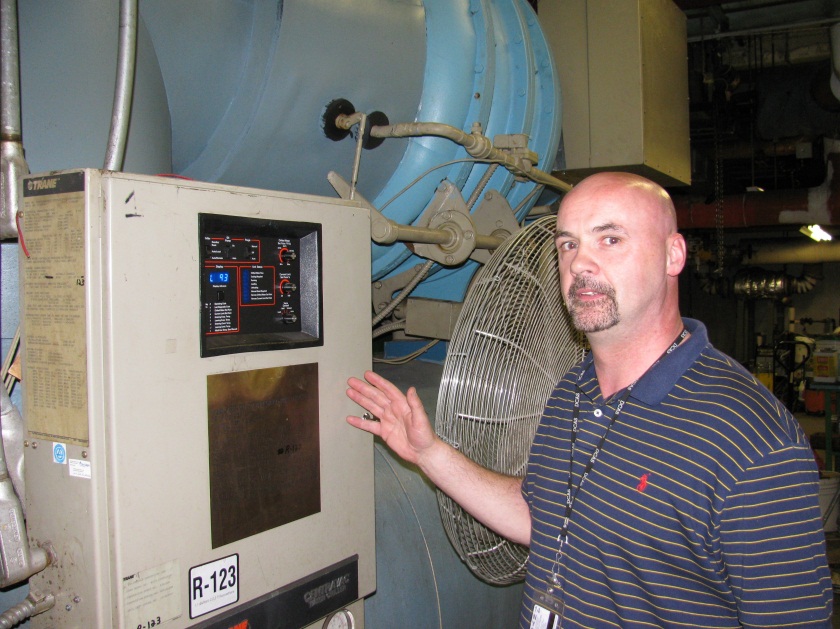 Working together to operate and maintain City buildings smarter.

Improving the operations and maintenance of the City's buildings will help achieve 12% of the GHG emission reductions necessary to reach the City's 30x17 goal. Operations and Maintenance (O&M) practices are the day-to-day activities of a building's engineer or operator to keep a building operating effectively and keep building users comfortable and safe. Energy efficient O&M practices include monitoring energy use, adjusting and properly maintaining equipment, and operating the building's lighting, heating, ventilating, and air conditioning (HVAC), and other mechanical systems. An efficiently operated building will meet its occupants' needs using the least amount of energy required. DCAS Energy Management offers a variety of energy management training opportunites for City facility and engineering staff to enhance sustainable building operation skills.
DCAS Energy Management developed and manages the implementation citywide of the Energy Efficiency Operations and Maintenance Plan (EEOMP) (PDF opens in new window). The EEOMP focuses on three main objectives:
Repairing, maintaining, and operating existing equipment efficiently;
Increasing training and outreach to improve skills and raise awareness; and
Providing management oversight, accountability, and transparency.
An additional part of the City's O&M Program is Demand Response. During times of peak electricity demand or during an emergency, buildings participating in Demand Response programs, also known as peak load management programs, are paid to shed electric load in order to reduce the strain on New York City's electricity grid. Shedding load at times of high demand also helps to limit the use of the most expensive and often dirtiest power plants, which are only fired up during peak demand. Because Demand Response programs help to protect electricity reliability and reduce greenhouse gas emissions, PlaNYC calls for the City to increase enrollment of both municipal and private buildings in such programs. Facilities meet the required reduction in electric demand by turning off discretionary equipment and lighting, raising space temperatures, or running back-up generators.
Enrolled facilities make a commitment to curtail electric demand (shutting down discretionary loads) or by switching to backup generators to help citywide grid reliability when the grid is most vulnerable, usually during the hottest days of the year. In return, customers are paid for each kilowatt reduced. As a participant in demand response programs, the City is helping to prevent brownouts and blackouts, generating revenue, and ensuring continued health, safety, and comfort for all New Yorkers. The City has participated in demand response programs since 2002 and in 2013 DEM contracted with a new demand response provider, NuEnergen, to administer the program.
For more information about New York State's demand response programs, visit the NYISO website.
Energy benchmarking provides a detailed understanding of building energy use that allows the City to prioritize buildings for energy efficiency investments and to monitor building performance over time. The benchmarking process measures the total electricity, natural gas, steam, and fuel oil consumed in a building and adjusts for other factors – location, building type, year of construction, number of workers, gross square footage, and other operational data. Benchmarking allows for comparisons among buildings and helps identify which facilities are operating inefficiently.
The report illustrates and analyzes the results of energy benchmarking for almost 3,000 municipal buildings in partnership with 28 City agencies. The City's building portfolio is comprised of a wide range of building types, including libraries, police stations, firehouses, schools, courthouses, health, community, and family centers, and government offices.
In compliance with Local Law 84 of 2009, benchmarking results are reported for all City buildings that are more than 10,000 gross square feet that are owned by the City or for which the City pays all or part of the annual energy bill. On August 28th, 2012, DEM submitted the latest benchmark results for City buildings to the Department of Finance (DOF) for publication as part of the City's Greener, Greater Buildings Plan. The report shows the current source energy intensity (i.e. energy utilization index), and where available, an Energy Star rating generated by the U.S. EPA's Portfolio Manager benchmarking tool for each City building. The Energy Star tool compares the energy use of each building to that of the national average energy use of similar buildings. This report also shows the total greenhouse gas emissions for each facility.
*Data used to generate this report were collected and reported by several agencies. The information in this report is subject to change due to data quality improvements, energy efficiency and conservation efforts, and changes in building use over time.
The City pursues various innovative technologies that promise to improve energy efficiency and reduce greenhouse gas (GHG) emissions using City buildings as a testing ground. Current projects include the following:
Dimmable ceiling-fixture ballasts at 1 Centre Street

A Demand Ventilation System, which will adjust ventilation air flow based on occupancy, at the Manhattan Criminal Court

A study to assess the feasibility of a biomass plant fueled by woodchips in coordination with the New York Power Authority and the Departments of Environmental Protection and Parks & Recreation.