3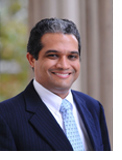 New York City presents the Department of Design and Construction with some of the most exciting and dynamic architectural and infrastructure challenges in the world - to deliver visually engaging and efficient municipal buildings and vital infrastructure projects that serve the millions of people who call this great city their home or place of work.
We meet these challenges with responsive designs that address the needs of the community, respect the environment and encourage green technologies. DDC provides New Yorkers with distinctive and efficient facilities that will last for decades to come.
Whether you live here or are visiting, this is your city. Its streets and buildings should serve and inspire you. We strive to develop and implement projects that do both, and hope that our efforts help sustain a world-class urban environment where everyone feels welcome.
Sincerely,
David J. Burney, FAIA