Realize, Provide, Enhance
Spring 2013 at MFTA
Every day is Earth Day at Materials for the Arts; check our public events for all of our upcoming happenings.

LIC Arts Open
MFTA will be hosting visitors to our gallery during the LIC Arts Open from May 15-19. Join us for Artist-in-Residence Ben Pederson's show opening May 16, 2013.



Blog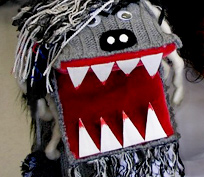 Creative Infusion: Art & Reuse in the Classroom
Classes begin April 27
Learn the basics of differentiating instruction by integrating creative projects into all content areas in this P Credit Course for teachers.


Learn More