Make a contribution that will help Materials for the Arts provide supplies and inspiration to thousands of New York City nonprofit organizations and public schools while keeping millions of pounds of useful materials out of the landfill each year.

Contributions can be made online, by check made out to Friends of Materials for the Arts, or contacting Friends of Materials for the Arts at 718-729-2028.
Learn about Friends of Materials for the Arts programs benefitting New York City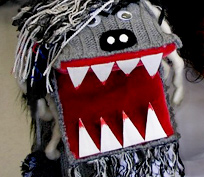 P-Credit (+30) Courses:
Learn how free supplies from Materials for the Arts can be creatively reused to make engaging projects for lessons in all content areas. During these studio-style courses, teachers focus on developing lesson plans, aligned with the Arts Blueprint and Common Core Standards for their own students.


Learn More