Annual reports provide an engaging look at the range of initiatives and key accomplishments of Materials for the Arts and Friends of MFTA. To request a complete copy of Friends of MFTA's audited statements and 990s, please contact Bliss Green-Morehead at bgreen-morehead@mfta.nyc.gov.

Download the MFTA & Friends of Materials for the Arts Annual Report (in PDF)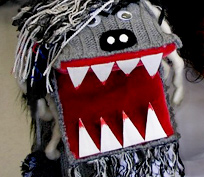 P-Credit (+30) Courses:
Learn how free supplies from Materials for the Arts can be creatively reused to make engaging projects for lessons in all content areas. During these studio-style courses, teachers focus on developing lesson plans, aligned with the Arts Blueprint and Common Core Standards for their own students.


Learn More