About the Gallery
MFTA's Gallery presents artwork made with materials and objects found at the Materials for the Arts warehouse. Exhibitions are seen by thousands of artists and educators when they visit MFTA for supplies, as well as students touring the warehouse during school group visits.

The Friends of Materials for the Arts Artist-in-Residence (MFTAir) program provides an artist with workspace in the Materials for the Arts warehouse, as well as the opportunity to create and exhibit new work inspired by the ever-changing warehouse inventory and other found materials.

Currently on view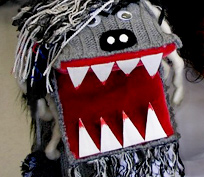 P-Credit (+30) Courses:
Learn how free supplies from Materials for the Arts can be creatively reused to make engaging projects for lessons in all content areas. During these studio-style courses, teachers focus on developing lesson plans, aligned with the Arts Blueprint and Common Core Standards for their own students.


Learn More