Daniel Feldman
Class of 1969-1970
Daniel L. Feldman is Assistant Deputy Attorney General for Legal Policy & Program Development in New York State's Department of Law under Attorney General Eliot Spitzer. His responsibilities include creation and development of new initiatives for the Attorney General, including preparing litigation against handgun manufacturers, managing a major real estate fraud investigation, representing the Attorney General regarding criminal justice legislation, and a wide variety of other matters.
Mr. Feldman was born in New York City in 1949, and graduated from Columbia College and Harvard Law School. He then specialized in securities litigation at the law firm Olwine, Connelly, Chase, O'Donnell & Weyher. In 1974, Mr. Feldman became executive assistant to then-Congresswoman Elizabeth Holtzman. In 1977, he became counsel to the New York State Assembly Subcommittee on City Management, and then to the Assembly Committee on Oversight & Investigations.
Feldman was elected to the Assembly from the 45th A.D. in Brooklyn in 1980. Between 1981 and 1998, Mr. Feldman authored over 140 laws, as one of the most prolific legislators ever to serve. His legislative successes included a number of the most significant laws enacted in that era, including New York's Organized Crime Control Act and New York's Megan's Law, laws establishing the New York City Transit Corps of Engineers, the Tax Assessment Small Claims Court, the power of judges to revoke the gun licenses and seize the guns of perpetrators of domestic violence, and the right of motorists to make the Parking Violations Bureau pay them when they are harassed unreasonably. He led numerous legislative and community efforts for environmental protection, crime victims, consumer rights, the elderly, information privacy, and rational criminal justice policy.
Starting in 1977, Mr. Feldman has taught law, government, and political philosophy at various prominent universities in the northeast, and presented lecture series on jurisprudence and administrative law at Oxford University in 1982 and 1990. His first book, Reforming Government, was published in 1981, and his second, The Logic of American Government, in 1990, both by William Morrow & Company. He was Legislative Editor and co-author of a third book, New York Criminal Law, published by West publishing company in 1996. Feldman's articles on American law and government have appeared in numerous scholarly and professional journals, and he served as a member of the Editorial Board of Public Administration Review from 1992 to 2000.
Mr. Feldman is married to Cecilia Gardner, an Attorney, and has two children, Asher, born in 1990, and Leah, born in 1992.

Sherry A. Suttles
Class of 1969-1970
Sherry Shuttles is a Management Consultant, Grant Writer, Author/Editor and Historian. After completing the Urban Fellows Program she went on to receive her M.P.P. in Public Policy at the University of Michigan. In 1972 Suttles began work with the International City-County Management Association as the Assistant Management Development Center Director where she was responsible for ongoing and special assignments, personnel and procurement and budget related issues. Suttles has gone on to work for: City of Menlo Park, California as Assistant City Manager, The city of Long Beach, California as Executive Assistant to the City Manager, Oberlin, Ohio as City Manager and Chief Executive Officer of the Oberlin College community, United Way Services as Government Relations Director, Mecklenburg County, Charlotte, NC as Assistant County Manager, Lawrenceville, New Jersey, Township Manager, Lawrence Township, Executive Director, Lawrenceville Neighborhood Center, President and Consultant, SSM - Sherry Suttles Marsh in Charlotte, NC, Guilford County, NC Deputy County Manager, President and Consultant of SMA, Inc, and currently a Consultant in Atlantic Beach, SC as well as Founding President of Atlantic Beach Historical Society.
Currently, Sherry Suttles works as a Management Consultant, specializing in strategic planning, grant writing, advocacy, performance measurement, and training and organizational development. She has a diverse portfolio in the private, nonprofit sector, with NGOs and community-based development and has 25+ years' public management experience in strengthening the performance of local governments, implementing enhanced inter-government relations, improving public financial practices. As well as management experience in the delivery of numerous municipal services for full-service, local government and has worked on policy development and capacity building at the national and regional levels on issues ranging from housing and urban development to affirmative action and FEMA.
She has served on the nationally elected boards of two major professional organizations, International City-County Management Association (ICMA) and American Society for Public Administration. (ASPA).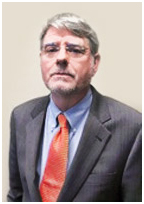 Thomas H. Cochran
Class of 1970-1971
Tom Cochran, then in his senior year at Beloit College, majoring in Psychology and earning his Wisconsin secondary school teaching certification, served as an Urban Fellow for Mayor John Lindsay's Special Assistant for Education, Sally Bowles and briefly with the NYC Board of Education Chancellor's Office team charged with helping set up the 32 Community School Districts in the aftermath of the school decentralization crisis. He stayed on as an Educational Planner with the Chancellor's office for another year after the end of the fellowship term.
Tom is now an international infrastructure finance expert with over 35 years of experience. He is currently the sole proprietor of CivilCredit Advisors LLC, a consultancy focused on mobilizing capital for essential infrastructure projects in both US domestic and emerging capital markets in Africa and other regions of the developing world, with clients including Ascending Markets Financial Guarantee (a yet-to-be launched bond insurer for the Emerging Markets), the US Department of Energy, Idaho National Laboratories, NYSERDA, the World Bank, and the Japan Bank for International Cooperation. He previously served as a Director with MBIA Insurance Corporation's Global Public Finance Insured Portfolio Management Group, leading the firm's surveillance and workout of high profile public infrastructure transactions in both emerging and developed markets. The majority of transactions were executed as public-private partnerships.
Previously, while working as Executive Vice President at the Resources Development Foundation (a New York-based NGO spun off by the Rockefeller Brothers Fund), he organized and executed the International Public Finance Program to develop new sub-national infrastructure capital market mechanisms in Central and Eastern European nations, and South Africa. Tom also led training seminars for municipal finance officials in the Russian Federation. In his prior 10 year career as an investment banker and North Atlantic region manager in the Public finance Department at Lehman Brothers, Tom built the firm's public finance business in the US, supervising municipal bond issues, interest rate swaps and other risk management operations, and investment of bond proceeds for major public works projects in transportation, environmental services, renewable energy, health-care, education and corrections. Prior to this work at Lehman, he founded and served as the first Executive Director of the Northeast-Midwest Institute on Capitol Hill (where he now serves pro bono as Board Chairman), and Special Assistant to the Governor of New Jersey with a portfolio including intergovernmental fiscal relations, elementary, secondary and higher education finance, and health care finance.
Tom is the lead author of "Subnational Infrastructure Finance in the Emerging Markets," a chapter in The Handbook of Municipal Bonds, edited by Sylvan G. Feldstein and Frank J. Fabozzi. (John Wiley & Sons, Inc.). He holds a Masters degree in Public Affairs from Princeton University's Woodrow Wilson School of Public and International Affairs.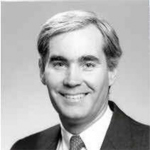 Con Howe
Class of 1970-1971
Con Howe became the Director of Planning for the City of Los Angeles on April 6, 1992. Since that time, the Department of City Planning has undertaken several major initiatives. (see www.lacity.org/PLN) He went to Los Angeles from New York City where he was Director of the Lower Manhattan Project, a public/private partnership, to plan and promote improvements in Lower Manhattan, including undertaking the first comprehensive plan for that area in 25 years.
From 1987 to 1991, he served as Executive Director of the New York City Planning Department where he directed a staff of 400 located in a central office and five borough offices. Prior to that, he was Director of the agency's Manhattan Office. Major planning activities during this period were the establishment of a contextual zoning plan to reinforce neighborhood character and the redirection of major commercial growth to West Midtown. This, in turn, led to establishing preservation and urban design requirements for the City's Theater District and Times Square.
From 1978 to 1982, he was the agency's Director of Community Development and Capital Programming, responsible for a series of neighborhood strategies for distressed areas.
Prior to coming to New York City, he was Executive Director of the Massachusetts Land Bank, a State redevelopment agency, and served in the Governor's Office. This work entailed planning for and reuse of major properties, including several on the Boston waterfront.
He received a Masters Degree in City Planning from the Massachusetts Institute of Technology's School of Architecture and Planning in 1975 and an undergraduate degree from Yale University in 1972. He was a NYC Urban Fellow in 1970-1971 where he worked for the City Planning Department.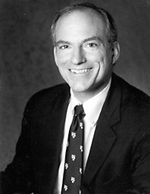 Lawrence Sherman
Class of 1970-1971
Lawrence W. Sherman is the Albert M. Greenfield Professor and Chair of the Department of Criminology at the University of Pennsylvania, where he is also Director of the Jerry Lee Center of Criminology. He has designed and directed 25 randomized controlled trials on topics including police responses to domestic violence, restorative justice for victims of violence and property crime, police raids on drug houses, and prevention of drunk driving. In 1997 he directed a US Justice Department Report to the US Congress on PREVENTING CRIME: WHAT WORKS, WHAT DOESN'T, WHAT'S PROMISING. He has been elected President of the International Society of Criminology (2000-2005), the American Society of Criminology (2001-2002), the American Academy of Political and Social Science (2001-2007), and the Academy of Experimental Criminology (1999-2001). He also serves as Director of the Justice Research Consortium of the United Kingdom, which includes New Scotland Yard, H.M. Prison Service and the National Probation Service.
Hildy Simmons
Class of 1971-1972

Hildy Simmons has been involved in the philanthropic community for 20 years. Through October 2003 she was the Managing Director and head of the Global Foundations Group at JPMorgan Private Bank, overseeing the grantmaking of more than 40 foundations. In 2002, the combined giving for these foundations exceeded $130 million. From June 1990 through October 2001, Ms. Simmons was responsible for J.P. Morgan's corporate philanthropy program, heading the Department of Community Relations and Philanthropic Services. As an independent consultant she currently advises select clients on their philanthropic activities.
Prior to joining JPMorgan in October 1986, Ms. Simmons served as the program director of the Norman Foundation (1982-1986). She held several positions in New York City and State government between 1971 and 1982 including serving in the Mayor's office, the New York State Department of Correctional Services, the Office of the Deputy Mayor for Criminal Justice and the Department of Juvenile Justice. Ms. Simmons has a B.A. from Lake Erie College and an M.P.A. from Harvard University's John F. Kennedy School of Government. She is a former president of the New York Regional Association of Grantmakers.
She currently serves on the Boards of the Taconic Foundation and the Mary J. Hutchins Foundation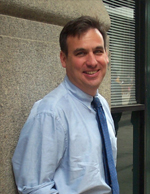 Gene Russianoff
Class of 1976-1977
Gene Russianoff was an Urban Fellow in 1976-1977, working at the New York City Health and Hospitals Corporation. The fellowship cemented his life-long love of the city and urban affairs. Over the years he has maintained connections with the program, working with alumni and speaking to the fellows.
Since 1978, he has been the transit and government reform advocate at the New York Public Interest Research Group.
As attorney for NYPIRG' s Straphangers Campaign, he helped win unlimited-ride Metro Cards and free subway-bus transfers; more transit service; independent transit safety and management watchdogs; and $30 billion in funds to rebuild the system.
He has also helped reform city politics. In 1988, he lobbied successfully for the landmark campaign finance reform law, now a national model. His work also helped result in the city's Independent Budget Office and election-year Voter Guides.
He was awarded the 1994 Public Service Achievement Award by National Common Cause, given to those "who by force of imagination, initiative and perseverance has made an outstanding contribution to the public interest." He was named a New Yorker of the Year in 1997 by New York One News for coalition work to win fare discounts. In 2003, Common Cause/NY gave the Straphangers Campaign its "Holding Power Accountable Award" for obtaining greater transparency in the Metropolitan Transportation Authority.
A native of Brooklyn, he lives in Park Slope with his wife Pauline Ann Toole and daughters Jennie and Natalie. He is a graduate of Brooklyn College (1974) and Harvard Law School (1978.)
Kenneth A. Munkacy
Class of 1977-1978

Kenneth Munkacy is the Managing Director of GE Capital Golub Europe, L.L.C., (GECG) a joint venture owned by GE Capital and Golub & Co. (Chicago) and is based in Prague. GECG is a full service real estate investment, development, property management and leasing company; it has developed/manages over 300,000sqm in Prague, Warsaw, Budapest, St. Petersburg and London. Mr. Munkacy is responsible for managing GECG's operations in 5 countries with 150 people.
He was previously the Managing Director/Asia for Starwood Capital Group, the privately held opportunity fund, and was responsible for investment, acquisition and joint venture initiatives throughout the Asian region.

Prior to this, Mr. Munkacy served as President of TrizecHahn Asia, where he oversaw its new business initiatives, real estate development and joint venture investments.

Between 1988 and 1993, Mr. Munkacy was a Senior Vice President/Partner with Golub & Co. (Chicago), an international real estate investment/development company with projects throughout Central Europe and the U.S. Previously, Mr. Munkacy held senior executive positions with Koll Real Estate Group and with Xerox Realty (a Xerox subsidiary), where he headed development/acquisitions.

Mr. Munkacy has a Masters of City Planning from the University of Pennsylvania, where he concentrated in real estate development/finance at the Wharton School of Business. He received his BA in Economics - Government from Franklin and Marshall College (Lancaster, PA). Mr. Munkacy was selected as a 1977/1978 New York City Urban Fellow, and worked for Mayor Koch on the City Planning Commission.

Mr. Munkacy also served on the Board of Directors of Imperial Credit Commercial Mortgage Investment Corporation, a NASDAQ-listed $850 million REIT.

He is a member of the Urban Land Institute and the National Council for Urban Economic Development.

Mr. Munkacy had articles published on urban development in Urban Land, Real Estate Review, The Real Estate Finance Journal, Real Estate Forum, and in an Urban Land Institute book titled "Managing Development Through Public/Private Negotiations."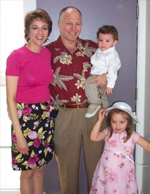 John Roehling
Class of 1977-1978

Financial Consultant
John Roehling reports that his Urban Fellowship changed him in two profound ways: First it thrust him ahead of his peers as he competed for jobs thereafter. It was not only great real-life, practical experience, it was considered a significant achievement by those viewing his resume. Second, it made him much more aggressive by giving him even more confidence to go after what he wanted in his career. He moved to NYC from Michigan and quickly learned that it was up to him to get want he wanted out of the experience of living and working in NYC. He went after it and he got it, and he has been doing that in life ever since.
After the Fellowship Program, he went back to Michigan and became a political fund-raiser for both Democrats and Republicans at various times. That led into the financial services industry where he has been for 20 years, being part of numerous start-up firms over the years. He found that he is better suited for the business world than politics. Today, he is a financial consultant and, more importantly, he is happily married to Libby. They have two young children, Maggie and Jonathan.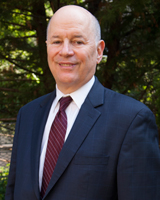 Bill Keller
Class of 1978-1979

Bill was privileged to serve as an Urban Fellow in 1978-79 in the Mayor's Office of Operations. At the time, it was a brand new office that included both on-loan private sector executives (from such companies as AT&T, Xerox and Con Ed) and public sector staff. The office was established at the height of the fiscal crisis to bring best management practices to NYC government.

Most of his career has been spent pursuing this same goal in both public and private sector jobs. Mr. Keller currently serves as the Vice President for Finance & Administration of Queens College, a part of the City University of New York. Before joining Queens College, he held a similar position at CUNY's Kingsborough Community College. Prior to joining CUNY, Bill was an IT consultant and research analyst with Gartner, Inc. where he provided services to public sector clients throughout the world. In his career, he had also served as Deputy Commissioner of the NYC Department of Information Technology & Telecommunications and as the Chief Operating Officer of HHC's Metropolitan Hospital. In addition, Bill had also served public sector agencies as a Consultant with Deloitte & Touche. He also served as the Chief Administrative Officer for the Municipal Finance Division of Lehman Brothers (back when it was still a vibrant institution.) He also worked for the NYC Board of Education and for the NYC Department of Health. He began his career as a National Teacher Corps Intern in Schenectady, NY and also taught social students in the Leonia, NY Alternative High School.

Bill is happily married to Lynn Steinberg and has three children; Emma (26), Sean (24) and Jake (14).

Sarah Sheon Gerecke
Class of 1981-1982

The mission of Neighborhood Housing Services of New York City is to promote investment, homeownership, education and resident leadership throughout the five boroughs. Part of the Neighbor Works Network, NHS of NYC has seven resident-led neighborhood offices located in all five boroughs, as well as a Home Ownership Center located in downtown Brooklyn and a citywide program office located in Manhattan. During 2002, NHS set new records in rehabilitation lending ($8.8 million) and first mortgage facilitation ($62 million), helped 275 families to achieve first-time homeownership, and educated over 9,000 current and potential homeowners. NHS of NYC was incorporated in 1982. It has a $9 million operating budget, $50 million in assets and 105 full-time or part-time staff.

Sarah Gerecke has worked in the field of affordable housing for 25 years. She is currently Chief Operating Officer for NHS of NYC, overseeing the lending, education, community development and real estate programs. From 1994-2001, Ms. Gerecke was Vice President for Housing Programs at Westhab, Inc., Westchester's largest provider of housing for homeless and disadvantaged residents. She has served in various positions in New York City government during the Koch and Dinkins Administrations, and has practiced real estate law for a private firm.

Ms. Gerecke is an Adjunct Assistant Professor of Planning at NYU's Wagner School for Public Service, teaching a graduate seminar on Land Use, Housing and Community Development in New York City. She serves on Fannie Mae's Housing Impact Advisory Council and on Mayor Bloomberg's Neighborhood Impact Advisory Panel. She is a graduate of Harvard Law School and Princeton University. She lives in the Bronx with her husband, Jeff, a literary agent, and her two daughters, Renata and Claudia.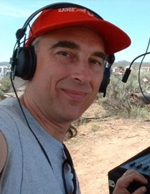 William Sarokin
Class of 1981-1982
When William Sarokin left the Urban Fellows Program he received his BA from SUNY Empire State College. He produced and directed a couple of documentary films on Urban Issues that were aired on WNET in NY (SIMPSON STREET, and HOUSING COURT). He supported himself doing sound for documentaries and industrial films. Eventually he specialized as a motion picture sound mixer working on feature films and television productions around the world. Recent credits include 'Elf', 'Havana Nights - Dirty Dancing 2' (which opened recently), 'The Emperor's Club', 'Brown Sugar', 'Sex and the City', 'NYPD Blue', and 'The Secret Lives of Dentists'.

He lives in Mt. Kisco, NY. He's been married since 1981 and has 2 children, Emily and Hannah.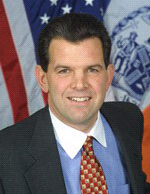 Robert Walsh
Class of 1981-1982
As a native New Yorker with a strong record of neighborhood revitalization, Robert W. Walsh came to the New York City Department of Small Business Services (SBS) in February 2002 when Mayor Michael R. Bloomberg appointed him Commissioner. Since his arrival, the department has revamped its focus to energize the small business landscape via direct assistance, neighborhood development, and workforce development.
Prior to returning to City government, Mr. Walsh worked in the nonprofit sector as President of Charlotte Center City Partners from 1997 to 2002. Dedicated to the promotion and enhancement of business, cultural, retail and residential initiatives in Charlotte's central business district, Center City Partners thrived under Mr. Walsh's tenure with new transportation initiatives and public attractions that brought the city great recognition.
From 1989 to April 1997, Mr. Walsh served as the Executive Director of the 14th Street/Union Square Business Improvement District and Local Development Corporation. During this time, Union Square, which suffered from severe neglect and blight during the 70s and 80s, put itself back on the map as one of the most improved neighborhoods in New York City.
In the '80s, Mr. Walsh spent eight years in the administration of Mayor Edward I. Koch, including a post as Executive Director of the New York City Urban Fellows Program. Mr. Walsh participated in the fellowship program from 1981-1982, during which he worked for the Department of General Services. He received his BA in Political Science (1981) and MA in Public Administration (1983) from Fordham University.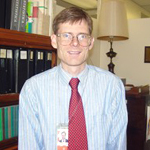 Patrick Locke
Class of 1982-1983
Patrick Locke is a senior budget analyst in the Budget Review Division of the U.S. Office of Management and Budget (OMB). His portfolio covers a broad range of issues, from economic forecasting to budget process, budget modeling, and fiscal policy. He developed a model showing the outlook for the budget over the next 75 years, including the impact of an aging population on spending for Social Security and Medicare.
Prior to joining OMB in 1993, Mr. Locke worked in Massachusetts State government for seven years, in the state budget office and the mental health department. After his Urban Fellowship at Special Services for Children (now the Administration for Children's Services), he worked at the agency for an additional year and then left to earn an M.P.A. from the Woodrow Wilson School of Public and International Affairs at Princeton.
JoAnn Willis
Class of 1982-1983
JoAnn Willis was an Urban Fellow in 82/83. She truly enjoyed her experience as an Urban Fellow and it helped her in many ways. After her fellowship ended she worked for the City of New York's Parks and Recreation Department as a Management Analyst. She spent 4 years at the Parks Department. She was the Assistant Manager of the Analysis unit when she left to move to Austin. She then attended the University of Texas MBA program with a concentration in Management Information Analysis. She has now worked at IBM for almost 15 years. She has tested IBM software on many levels and regularly acted as a team lead influencing the development of IBM software. She is married with two sons, Rolly age 11 and Kirk age 8.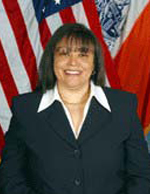 Jeanne Mullgrav
Class of 1984-1985

Jeanne Mullgrav is currently Commissioner of the Department of Youth and Community Development (DYCD). Prior to Mullgrav's appointment she was Director for External Affairs at The After-School Corporation ans has also served as Deputy Director of Intergovernmental Relations in the New York State Office of the Attorney General and as Division Director of both Court Programs and Governmental Affairs of Victim Services. Mullgrav earned a B.A. at Swarthmore College and a J.D. at the New York University School of Law. As Commissioner Mullgrav supports community services through contracts with a broad network of community-based organizations throughout New York City. The DVCD also supports a variety of youth activities, including structured recreation, athletics, tutoring and remedial education, leadership development, delinquency prevention, and runaway and homeless programs. To assist the communities in which youth and their families live, the Department administers the New York City Community Action Program by awarding federal Community Services Block Grant funds to help low-income people become more self-sufficient and provides services to immigrants, such as the Citizenship Initiative.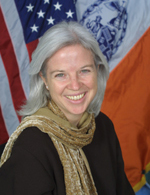 Linda Gibbs
Deputy Mayor for Health and Human Services
Class of 1985-1986

Linda Gibbs is the Deputy Mayor for Health and Human Services for Mayor Michael R. Bloomberg. In her current role, Gibbs oversees the Department of Health and Mental Hygiene, Human Resources Administration, Administration for Children's Services, Department of Homeless Services, Department for the Aging, Health and Hospitals Corporation, Department of Correction, Department of Probation and Department of Juvenile Justice. Prior to her appointment in 2006 as Deputy Mayor, Gibbs was the Commissioner of the Department of Homeless Services. Gibbs also was Deputy Commissioner for Management and Planning at the Administration for Children's Services, Project Director at the Vera Institute of Justice, and Deputy Director of the Mayor's Office of Management and Budget. Gibbs received a BS at the State University of New York at Potsdam and a JD at the State University of New York at Buffalo.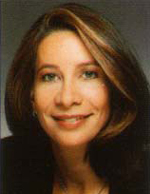 Amy Kates
Class of 1987-1988
Amy Kates is an organization designer and management consultant based in New York. She is the managing partner of Kates Kesler Organization Consulting. She works with leaders and their teams in global companies to assess organizational issues, reshape structures and processes, and build management capability.
She is the author of three books on organization design - Leading Organization Design (2011), Designing Your Organization (2007), and Designing Dynamic Organizations (2001). In addition to consulting, she teaches organization design in the Executive MBA program at the Technical University of Denmark and through Cornell University.
From 1988 to 1992, she was a planner for the Manhattan Office of the Department of City Planning, a position she held during her fellowship. She has a Masters degree in City and Regional Planning from Cornell University and although she had been quite sure that her identity was as a city planner, the fellowship broadened her exposure to other careers. When the opportunity came to transition into management consulting, she was better prepared to see how she could apply her skills to a new field.
She lives in Manhattan with her husband, Muhamed Saric, a cardiologist originally from Bosnia, her two sons, Malik and Elias, a big red pitbull named Apollo. Although they are frequent travelers for work and pleasure, they also have a house in the woods of northeast Pennsylvania where they go to relax.
Lauren Abel
Class of 1989-1990
Lauren Abel graduated from Yale Law School in 1994 and spent the next few years clerking, working at the ACLU, and doing civil rights law in New Jersey. Since 1999, she's been an Associate Counsel at the Brennan Center for Justice at NYU School of Law. Her work there focuses on trying to improve the quality of legal representation for low-income people in civil cases. She's married to Gabriel Fernandez, and they have two children: Daniel, born July, 2001, and Helen, born September, 2003.
Jennifer Levine
Class of 1988-1989
Jennifer was a fellow in '88-'89. After finishing the fellowship she went to Hunter College for a Masters in Social Work and then practiced social work (foster care, parenting, welfare to work program) in New York for about 4 years. Then Jennifer went to medical school at the University of Virginia and did her Residency and Chief Residency in Pediatrics at Yale and now is doing a Fellowship in Pediatric Hematology/Oncology at Columbia.
William Schaeffer
Class of 1988-1989
After the Urban Fellows Program, William completed a four-year joint degree program in Law and Public Policy, receiving a J.D. from Columbia Law School and a M.P.A. from the Woodrow Wilson School at Princeton University. Summer jobs he held during graduate school included work in the New York City Corporation Counsel's Office, the New York State Department of Environmental Conservation Regional Counsel's Office, and a law firm in Philadelphia. After graduate school, William joined the Manhattan District Attorney's Office as an Assistant District Attorney in the Trial Bureau, where he prosecuted street crimes. After four years, he joined the Labor Racketeering Unit, where he prosecuted union corruption and organized crime in the construction industry. After three years, William joined the Homicide Investigation Unit, where he has been since. The Unit focuses on violent crimes related to narcotics gangs.
Cynthia Soohoo
Class of 1988-1989
After the Urban Fellows Program, Cynthia attended the University Of Pennsylvania Law School and then clerked for a federal judge. She worked as a civil litigator at a New York City law firm for several years. While in private practice, Cynthia was fortunate to work on a number of pro bono cases, including a human rights case brought on behalf of victims of human rights abuses in Bosnia.

In 2001, she was hired by Professor Catherine Powell, who is also"88-89 Urban Fellows alum, to run the Bringing Human Rights Home (BHRH) Program at Columbia Law School's Human Rights Institute. The BHRH program encourages U.S. compliance with international human rights law, including through the use of domestic courts and international forums. In addition to training law students, the program works closely with attorneys who are interested in applying human rights strategies to domestic issues. Since 2001, she has served as the program's Director and as an Instructor and Supervising Attorney for the Law School's Human Rights Clinic.

Cynthia married Daniel Creighton in 1998 and has two children, Sarah (4) and Thomas (18 months). She continues close friendships with several alums of the class of '88-'89. In addition to Catherine Powell, she is lucky to have several former Urban Fellows as colleagues working on U.S. human rights issues, including Gillian Caldwell, Executive Director of Witness, Chandra Bhatnagar, Asian American Legal Defense and Education Fund and Catherine Amirfar, Debevoise & Plimpton.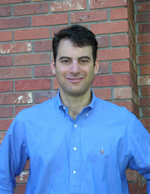 Philip Weiser
Class of 1990-1991
The Urban Fellows program remains a highlight of his professional life. The fellows that were in his year stand out as one of the special groups of individuals; He has enjoyed them as colleagues. After the fellowship, he joined a number of my cohorts at NYU Law School, where he focused on the connections between public policy and law. After graduation, he served as a Law Clerk for two years, first at the Tenth Circuit Court of Appeals in Denver, Colorado and then at the United States Supreme Court.
In 1996, he joined the United States Department of Justice's Antitrust Division, where he served as counsel for telecommunications policy. In that role, he quickly learned about telecommunications, the Internet, and information technology. Although those issues were far a field from the policy questions he addressed as an Urban Fellow, he did find his previous experience working in government to be very helpful.
After the Justice Department, he joined the University of Colorado faculty, where he holds a joint appointment in Law and Telecommunications. At Colorado, he has sought to develop regular policy discussions on information technology and telecommunications law (see www.silicon-flatirons.org). His teaching and scholarship focuses on technology and constitutional law and he is now writing a book (with a former colleague from the Justice Department), tentatively entitled "Understanding Telecommunications Policy: The Law and Economics of the Digital Age". He remains involved in public service by working with Colorado state government as well as accepting pro bono appointments to argue civil rights cases before the Tenth Circuit.
Marc Lipsitch
Class of 1991-1992
Marc Lipsitch reports that after his UF year he went to Oxford University to study for a Doctorate in Zoology, specializing in mathematical modeling of infectious disease transmission. Following a postdoctoral fellowship at Emory University, he came to Harvard School of Public Health, where he is on the faculty of the Department of Epidemiology. His research focuses on the transmission of infectious diseases, particularly the effects of vaccines and antibiotics in changing bacterial populations and the resulting patterns of disease. His wife, Meira Levinson, is a Boston public school teacher currently on leave while writing a book about civic and multicultural education in de facto segregated schools. Their daughter Rebecca was born in December 2002.



Natalie Nixon
Class of 1991-1992
Natalie, the director of the Fashion Industry Management program at Philadelphia University, has 15 years' experience as an educator at the secondary and university levels. Learn more
Miriam Rocah
Class of 1993-1994
Miriam Rocah graduated from NYU Law School in May of 1997 Magna Cum Laude. She then served as a law clerk for the Honorable John Gleeson in the United States District Court for the Eastern District of New York for one year. In the Fall of 1998, she went to work as a litigation associate at Cravath, Swaine and Moore. In the Fall of 1999, she began an 18-month clerkship for the Honorable Chester J. Straub on the United States Court of Appeals for the Second Circuit in Manhattan. In February of 2000, she began working as an Assistant United States Attorney in the Southern District of New York, where she currently works. She served for one-year in the General Crimes Unit, one year in the narcotics unit, and is currently a member of the Organized Crime and Terrorism Unit.
Her Urban Fellowship experience, working at the NYC Police Department for Jeremy Travis, was the beginning of her interest in public service and working in the criminal justice arena and has guided her career since then.
Lucy Raimes
Class of 1995-1996
Lucy Raimes has recently moved to Edinburgh, Scotland with her boyfriend who's getting a PhD there. She said they wanted to try somewhere new, and thought Edinburgh was a beautiful city. She found a job working for an affordable housing development company, and is really enjoying it. The firm she works for is called Lothian Housing Association, but it will change its name (and maybe location) in the next year or so.
Mark Foggin
Class of 1996-1997
During his Fellowship, Mark served as a staff aide to then Parks Commissioner Henry J. Stern. Afterward, he moved to the city's Office of Emergency Management (OEM) for two years, eventually taking on the role of chief of staff. Mark left OEM in 1998 when he entered graduate school at NYU's Wagner School for Public Service to earn his MPA. While in school, he joined the City's Department of Health where he helped to coordinate its emergency management activities, initially during the emergence of West Nile virus in 1999. In the aftermath of September 11, 2001, and the subsequent anthrax incidents, Mark assumed control of a $25 million federal program to improve public health emergency preparedness in New York City, creating the first-ever dedicated bio-terrorism preparedness unit within the Health Department. After launching and overseeing the unit for its first 18 months, he moved into the Health Commissioner's office to coordinate a number of special projects. Recently, Mark was asked to coordinate the City's model rodent reduction initiative in its three most severely affected neighborhoods. The work being done here will become a model for other cities' rodent problems and address one of NYC's more intractable quality-of-life concerns among its citizens of lower socio-economic status.
A life-long New Yorker and urban enthusiast, Mark also writes essays about NYC people and places and has been giving walking tours of its farthest flung neighborhoods in all five boroughs.
Rachel Simmons
Class of 1996-1997
Rachel Simmons reports that her internship with Deputy Mayor for Operations Randy Mastro was an extraordinary experience. She built both professional and personal relationships that continue to endure. She is still amazed at how much responsibility she was given at such a young age, and considers that one of the special things about the Urban Fellows program! Since then, she has worked for Senator Charles Schumer (D-NY) and written two books. She is now a full-time writer, public speaker, and educational consultant -- all on the subject of inter-female aggression.
Laurence Latimer
Class of 1997-1998
Laurence Latimer is a senior vice president and managing director at SunGard. He is responsible for the firms global trading & client connectivity business in the Americas. Laurence also plays a role in defining and building SunGard's trading execution services and solutions. His SunGard experience includes driving operational improvements across the trading value chain as well as monetizing international and domestic new business opportunities. He also led a team that launched SunGard's alternative trading system. Laurence is a recognized expert on financial markets in Latin America appearing frequently at industry events and quoted in leading publications.
He began his career in 2001 at McKinsey & Company where he worked with clients to develop strategic growth opportunities and functional expertise in operational issues. In 2003, he joined the senior management team at Management Leadership for Tomorrow (MLT) where he helped high potential graduating college students for leadership positions in business. Prior to joining SunGard in 2006, Latimer was at Blue Mobile a mobile telecommunications start up where he was the 5th person to join the team.
Latimer graduated from Ohio State University in 1997 with a Bachelor's degree in Political Science. He went on to receive his Masters in Public Affairs with a concentration in Economics from Princeton University.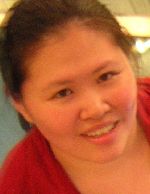 Jiming Liang
Class of 1997-1998
Jiming Liang reports that the Urban Fellows program changed the course of her life. She came out of college with a Bachelor's in Engineering in Civil Engineering and now work for a private foundation focusing on children's health and education. Before starting the fellowship she had already spent four years of college in New York City but felt she really didn't know much about the City. She had never really explored it or learned about the political and social issues within the City. During the program she learned so much, from education to maintaining the infrastructure and realized that she wanted to work in a field where she could be a part of innovative solutions to existing problems. Because of her participation in the fellowship she found her current job at the Foundation and really enjoy the work she does.
On a personal note she adds that she has also met some of her closest friends through the fellowship many from different backgrounds who she probably would not have met otherwise.
Alex Harris
Class of 1998-1999
Alex Harris is the Director of Public Policy for Good Beginnings Alliance, Hawaii's early childhood intermediary organization, where he is responsible for coordinating a legislative agenda for children. In addition, he provides staff support to both a philanthropic collaborative and Hawaii's P-20 Initiative, which seeks to create a seamless education system from preschool and before to graduate school and beyond.
His professional background is in Education Reform, both at the federal level where he worked on the No Child Left Behind legislation, and at the local level, where he directed a nonprofit in a New York City high school. Alex currently serves as a Board Member of the Alliance for Drama Education, and College Connections Hawaii.
Alex received his Master's in Public Policy from Harvard University's John F. Kennedy School of Government and his Bachelor's with Honors from Brown University. He was named an 'Emerging Leader' by the Children's Defense Fund in 2003, and a New York City Urban Fellow in 1998.
C. Corina Monzon
Class of 1998-1999

Corina Monzon reports that the Urban Fellows Program provided her with the opportunity to work on what she considers to be the most difficult aspect of public policy-program implementation. Her mentor was Roger Paris, Assistant Commissioner for Health, Substance Abuse and Mental Health Services. Her fellowship year coincided with the Department's efforts to significantly expand the number of residential substance abuse beds as well as to improve the delivery of clinical services. She had the unique opportunity to experience all aspects of the Department-from the high level policy and planning discussions to the gritty details of negotiating with the various Department and Community stakeholders. Because of her Fellowship experience she decided to pursue a career in local government. In addition, Commissioner Paris' energy and commitment to providing those residing in the city's jails with appropriate health care and quality programs inspired her to stay in public service no matter how intractable the problems may seem.
Upon earning her Master's Degree in Public Affairs from the Woodrow Wilson School she returned to her home, the Bay Area and started working for the City Projects Team of the San Francisco Controller's Office. She is a member of a small team of internal city consultants that help city agencies problem solve across a wide range of policy areas.
She said she will always be thankful to the Urban Fellows Program for the invaluable work experience and for introducing her to the talented and dedicated individuals that made up the 1998-99 Urban Fellows class.
Judy Amorosa
Class of 1999-2000
After her 1999-2000 Urban Fellow year at the Administration for Children's Services (ACS), Judy worked for two years at an environmental law NGO in Hungary. She is currently in her second year of law school at Cornell and will be working as a summer associate at Alston & Bird in New York City. Her Urban Fellow year was spectacular - for the amazing and committed people she met in the program and at ACS and for the experience of working in a gigantic and dynamic city agency. Judy thinks that the Urban Fellows program is an excellent catapult for any endeavor in the non-profit, government, or business worlds.
Emma Berndt
Class of 2000-2001
Following her fellowship year in the First Deputy Commissioner's Office of the Human Resources Administration, Emma spent two years working for a substance abuse policy think tank, The National Center on Addiction and Substance Abuse at Columbia University (CASA), as a research assistant. She is currently living across the Atlantic where she is finishing up her Master's Degree in Urban Planning at the London School of Economics and Political Science. She understands that this is a fairly well trod path among former Urban Fellows-and there is no doubt that her Fellowship year lies behind much of her abiding fascination with cities. Emma would love to hear from any alumni currently living in London.
Ilana Golin
Class of 2000-2001

After finishing the Urban Fellowship Program, she accepted the position of Student Programs Director at The International Partnership for Service-Learning in NYC. There, she developed programs integrating academic learning with hands-on community service in 14 foreign countries. After two years at The International Partnership, she moved to the Bay Area to work at Stanford University's Haas Center for Public Service, as Coordinator of Fellowship Programs. Although she no longer works in city government, her time as an Urban Fellow taught her a great deal about the intersections between government, non-profits, corporations, and philanthropic organizations. In addition, her personal experiences as a Fellow continue to help her administer undergraduate and post-graduate fellowships at Stanford. She feels that being part of a community of bright and motivated fellows demonstrated to her that there are people out there who care deeply about improving the world through sustainable policies and services - although they're scattered across the country and around the world, these 24 individuals continue to inspire her.
Dan Hopkins
Class of 2000-2001
Dan Hopkins is currently a PhD Candidate in Government at Harvard University, and studies the politics of America's largest cities. During his Urban Fellowship in 2000-2001, he served as a Special Assistant to the New York City Commissioner of Consumer Affairs, where he specialized in energy issues. Working jointly with other city agencies, he helped oversee a publicity drive that led tens of thousands of New Yorkers to seek low-income energy assistance. Following the fellowship, he served as a Policy Coordinator for Alan Hevesi's 2001 New York City Mayoral bid, a job which made good use of the knowledge of NYC government that he picked up as an Urban Fellow. In 2001-2002, he also served as the policy director for New York State's Working Families Party, a labor-community coalition that supports progressive candidates for state and local offices throughout New York State. Working Families was instrumental in budget negotiations at both the state and city levels, and has rallied majorities in the New York State Legislature to raise the state's minimum wage. In the summer of 2003, he worked as a research intern for Democratic Minority Leader Nancy Pelosi, and helped track legislation on issues including Head Start and Medicare. In the summer of 1998, he worked as a Reporter-Researcher for the New Republic. Born in 1978 in New York City, Dan graduated from Mamaroneck High School and then Harvard College.
Clay Dunn
Class of 2001-2002

After graduating from the Urban Fellows program in 2001, Clay returned to Kentucky to work on campaigns. He now lives in Washington, DC, where he works for New Media Strategies. At NMS, Clay is a Brand Manager, focusing on promotion strategy for movie studios and television networks.
Lauren Margulies
Class of 2001-2002

After working as a fellow for Sandra Mullin in Public Affairs at the Department of Health and Mental Hygiene, Lauren Margulies decided that she wanted to pursue a career in public health. As of January 2004, she was one semester away from finishing all of my premedical requirements at Columbia School of General Studies and starting my application process to medical school this summer. She hopes to get a degree in public health and maybe return to the Department of Health someday to work in infectious and emerging disease surveillance and prevention. She feels grateful to the Urban Fellows Program and Sandy Mullin for enabling her to interact at such a high level of responsibility with dedicated public health professionals. She said her proximity to enthusiastic, determined public servants and immersion in one of the most innovative health systems in the world cemented her interest in both medicine and public service.
Victoria Johnson
Class of 2001-2002
As an Urban Fellow of the 2001-02 class, Victoria Johnson had the opportunity to work at the Office of Emergency Management during the September 11th disaster relief operation. Since that time she had worked and studied abroad in Berlin and London, and in 2006 completed a Master of Science in Public Health at the London School of Hygiene and Tropical Medicine. She is now Policy Director of the National Commission on Children and Disasters, providing oversight to the Commission's broad research agenda and development of the Commission's recommendations to the President and Congress. In January 2011, she will be moving to Wellington, New Zealand on an Ian Axford Fellowship in Public Policy to develop a policy report on New Zealand's national school disaster preparedness program.
Randolph "Randy" Quezada
Class of 2001-2002

Randy is currently pursuing his Masters in Public Policy, as a student at Harvard University's John F. Kennedy School of Government. He applied to graduate school while he was an Urban Fellow. Randy co-founded the Kennedy School's New York Caucus in 2003 and helped organize the first annual Kennedy School New York Networking Event in January of 2004. The event brought together over 150 Kennedy School alumni and students.
He is now writing his masters' thesis entitled "9/12 El Próximo Día: The Impact of Post 9/11 Immigration Policy Changes on Latino Immigrants in the Greater Boston Area." He will be graduating in June of 2004. Upon graduation he hopes to return to New York City to work in either local government or non-profit along with the City's Latino community.
Erica Sims
Class of 2001-2002

Erica Sims currently works for the Department of Housing Preservation and Development, where she worked during her Fellowship as a Senior Project Manager. She works on the Arverne and Gateway developments in Queens and Brooklyn as a liaison between the City, community and private developers on real estate developments.

The Arverne project is a 300-acre oceanfront project including 4,000 housing units, 750,000 s.f. of commercial space, a nature preserve and school among other amenities. Gateway is a retail/ residential development in East New York on the site of a former landfill. The project will provide 1,500 housing units and is already home to a regional retail center.

Her success owes a great deal to the Fellowship program which made her part of an office that coordinates much of the publicly-funded housing development in the City. This exposure allowed her to transition into my existing position. As a Fellow, she demonstrated skills and interests that allowed her managers to offer her the opportunities she has today.
James Waldinger
Class of 2001-2002
As a 2001-02 Urban Fellow at the Department of Correction, James Waldinger learned a lot about the world of criminal justice and inmate policy, but the year was overshadowed by the events of September 11th. He wanted to get involved. Following my fellowship, he went to work for a communications firm, Edelman, who had just won the contract with the Mayor's Office to develop and maintain an integrated communications plan to get the word out about progress rebuilding Lower Manhattan. At Edelman, he worked as a Coordinator on the Project Management Team launching their website, www.lowermanhattan.info, and newsletter, and disseminating information about our campaign to the people of Lower Manhattan. Last fall, he left Edelman to begin a combined JD/MBA degree at Stanford's Law and Business Schools. Currently, he is first year law student, working hard and enjoying the California sun. He hopes to return to New York this summer to work at a law firm; eventually, he plans to end up in New York. Who knows, maybe he'll even return to city government.
Chris Webber
Class of 2001-2002
After completing his placement at the Board of Education's Office of Auditor General in 2002, Chris desired more practical knowledge pertaining to the quality of service afforded to lower income communities by the United States' public educational system. After much consideration, Chris applied and accepted a position with Teach For America, a not for profit that seeks to build a movement to eliminate educational inequity in this country.
Now in his second year teaching Seventh Grade Language Arts and Reading in San Jose, California, Chris possesses a better sense of the conditions facing the public school system and understands the impact he is making in the lives of his students. It is his hope that he will see his students rise to their potential and assume leadership positions that positively effect change on the status of the educational system. While uncertain of how long he will remain a teacher, Chris is looking forward to finishing out this year and planning ahead to his third year in the classroom.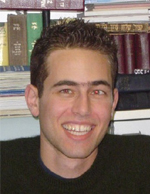 Guy Margalith
Class of 2002-2003
Guy Margalith is currently working for the United States Department of State as a Foreign Service Officer. He is scheduled to depart for his first post in Papua New Guinea in June 2004, where he will be working as a General Services Officer at the US Embassy in Port Moresby for two years. After graduating from the Urban Fellows Program in May 2003, he worked as a Legislative Aide for New York City Councilmember Christine Quinn (3rd District - Manhattan) for five months. His placement in the Manhattan Borough Commissioner's Office at the Department of Transportation allowed him to develop skills that have proven thus far to be invaluable. His placement prepared him to write brief memos to his superiors, draft letters to constituents, function in a complex bureaucracy, and understand deep institutional aversion to change. Having practiced working for the most dynamic city in the US, his is very excited to be transferring the skills he learned to the federal government and the State Department.

Miriam Rocah
Class of 1993-1994