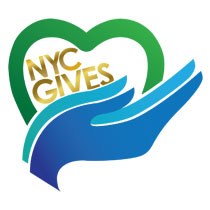 NYC Gives (formerly known as the Combined Municipal Campaign) offers City employees an opportunity to contribute, through convenient payroll deductions, to NYC Gives participating charitable organizations that provide urgently needed services to local, state, national, and international communities. Since inception, City employees have generously contributed to a myriad of participating non-profit charitable organizations that invest in causes that are meaningful to employees.
Join other City employees in making the world a better place one donation at a time!
For City Employees
Participation is easy. To enroll, modify, switch, or cancel your contribution, click here to log into NYCAPS Employee Self-Service (www.nyc.gov/ess) from any location. Upon log in, go to Payroll and Compensation > Deduction Information > NYC Gives. For additional assistance, refer to the "Enroll, Modify, Switch, Cancel User Guide" below.
For NYC Gives Agency Liaisons
Click on the links below for more information, strategies, and tools to assist you in administering and promoting the NYC Gives Campaign at your agency.
For Charitable Organizations
To learn about this campaign and how you can participate, visit the links below.
Charity Enrollment Form
(Only available during the annual charity open enrollment period – see FAQs below)
For questions related to the NYC Gives Campaign, please contact NYCGives@dcas.nyc.gov