The filing period for 2013/2014 scholarship year has closed.  This information is posted for information only.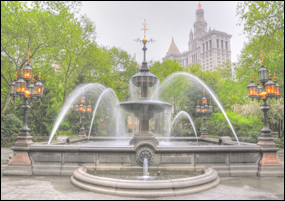 The Department of Citywide Administrative Services (DCAS) administers the Mayor's Graduate Scholarship Program (MGSP), an opportunity for full-time New York City local government employees (employed by a City agency) with undergraduate degrees to study at accredited colleges/universities in the metropolitan area.
Schools fund full or partial graduate scholarships through the Program. The scholarships are for City government employees to study, on their own, in areas such as business and public administration, policy analysis, law, education, engineering, nursing, public health, computer science, and social work.
2013/14 Scholarship Year

Apply Now for the 2013-2014 Program – Application Deadline is Monday, November 26, 2012*.


*Some agencies may have earlier deadlines – check with your Agency Personnel Office for details.
Register for an Information Session
Attendance to an information session is not a prerequisite to apply for a scholarship. Due to limited seating, registration is required to attend the session. All applicants can send their request by email  via the form. Email confirmations will be sent to registrant by September 21st.
Date
Time
Location
October 9
TBD
2-26 Washington Street,
New York, NY
Cheryl Rafra, Director
Mayor's Graduate Scholarship Program
NYC Department of Citywide Administrative Services
One Centre Street, Room 1340
New York, New York 10007
(212)-669-4163
Email us via the form