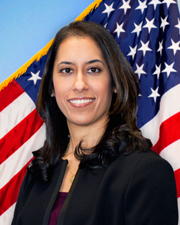 Welcome to the website of the Department of Citywide Administrative Services.



The Department of Citywide Administrative Services (DCAS) ensures City agencies have the resources needed to provide the best possible services to the public. To accomplish this broad mission, the agency offers a number of programs and opportunities for the public. For example, DCAS:
conducts civil service examinations and coordinates internship opportunities for individuals pursuing careers in public service;

provides many opportunities for those seeking to do business with the City, through the centralized procurement of real estate, goods and services;

auctions the City's surplus vehicles and equipment, and offers unique gifts and memorabilia at CityStore.
I encourage you to explore this web site to learn more about DCAS.
Please remember that you can access most of this agency's services and programs at any time by visiting www.nyc.gov/dcas or calling 311 (or 212-NEW-YORK if outside NYC).
If you have any questions about the work we do, feel free to contact us. On behalf of all of us here at DCAS, thank you for visiting!