---
| | |
| --- | --- |
| Practical, plain-language answers for basic Conflicts of Interest scenarios. | Legal texts and detailed technical information on Chapter 68 and the Board. |
---
The Training & Education Unit has a new series of short videos serving up quick reminders about the Conflicts of Interest Law in bite-size portions. It's called "Ethics Over-Easy".
Click here to watch in Windows Media Player.
---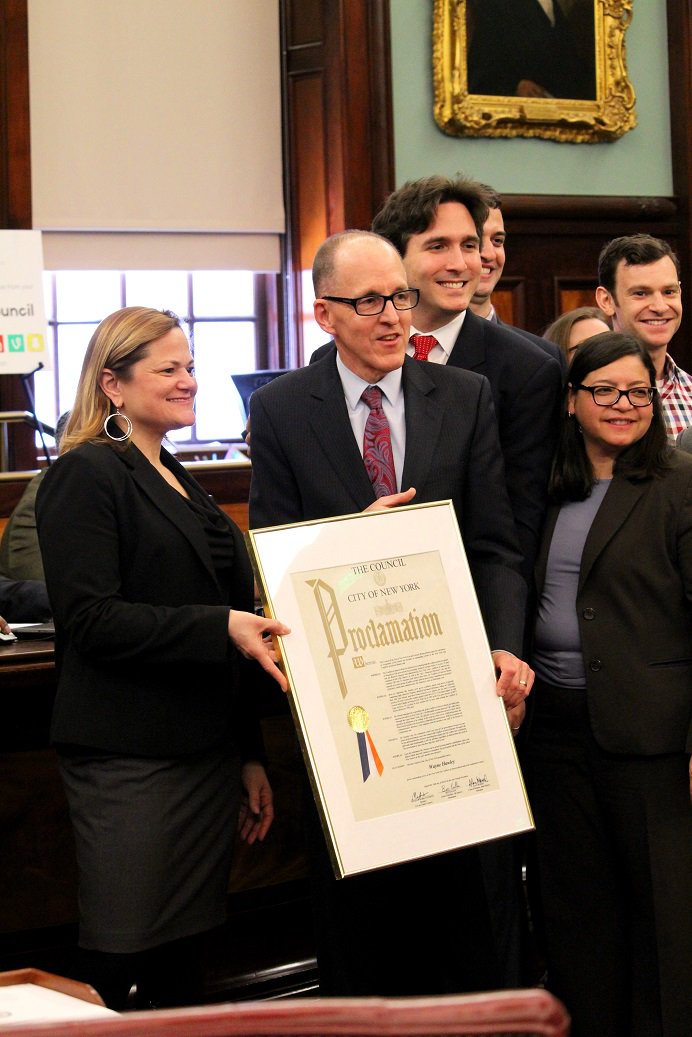 The Board announces the retirement on March 31, 2017, of its long-serving General Counsel, Wayne G. Hawley, and the appointment on April 3, 2017, of its new General Counsel,
Ethan A. Carrier. Ethan is returning to the Board where he previously served as Deputy General Counsel and as an enforcement attorney. Prior to his City service, Ethan was an ethics attorney for the federal government at the U.S. Office of Government Ethics, the Department of Treasury, the Federal Election Commission, and the Office of White House Counsel. He earned his J.D. in 2005 from the University of Wisconsin and his B.A. in 2000 from St. John's College in Annapolis, Maryland.
---
The Twenty-Third Annual Citywide Seminar on Ethics in New York City Government will be held on Friday, May 19th at New York Law School. As part of the seminar's plenary session, the New York City Conflicts of Interest Board will present its fifteenth "Ethics in Government" Award. Nominations of individuals or agencies for the award may be sent to Alex Kipp, Director of Training and Education, COIB, 2 Lafayette Street, Rm. 1010, New York, NY 10007, or to kipp@coib.nyc.gov, no later than April 14th, 2017.
Click here for more Information.
---