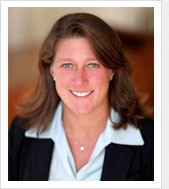 Thank you for visiting the Office of Citywide Event Coordination and Management's (CECM) website.
New York City plays host to some of the biggest and best special events, festivals, parades, and cultural activities, while also providing a stunning backdrop for filming and entertainment. CECM ensures that those who utilize New York City's landscape are able to take full advantage of all that is available, while facilitating coordination among the various City agencies. Additionally, CECM works to make sure the communities and residents in these areas are not overburdened by ensuring communication among all parties.
Please take a few minutes to explore CECM's website, and feel free to contact our office if you have any concerns, questions, or helpful ideas.
Sincerely,
Cristin D. Burtis
Executive Director
Office of Citywide Event Coordination and Management