Select Bus Service routes are implemented where they can benefit large numbers of people, which are often some of the busiest parts of New York City. Public input is an important part of project development as it helps to ensure that the right set of Select Bus Service treatments is implemented in each neighborhood, taking into account both corridor travel needs as well as local issues. A Select Bus Service project typically incorporates multiple forums for feedback, including:
a community advisory committee
public open houses and workshops
community board presentations
business owner surveys
shopper/pedestrian surveys
individual stakeholder meetings
Community Advisory Committees
A community advisory committee is formed along each corridor studied for Select Bus Service to advise the New York City Department of Transportation (DOT) and New York City Transit (NYCT) and/or MTA Bus Company on the design and implementation process of each project. Community advisory committees include elected officials, community board leaders, and representatives from civic organizations, neighborhood groups, and major institutions.
The role of the community advisory committee is to:
Provide opportunities for input as project design and implementation progress;
Provide stakeholders with information to share with their constituencies about project details and outreach efforts; and,
Ensure that key issues are identified and addressed.
Community advisory committee meetings are held throughout the project, so that the development of the project can be informed by this input, and so that the community advisory committee can stay informed of the latest project process. Meetings can include formal presentations, individual table discussions, and/or a workshop style charrette depending on the best way to discuss the project at that point in time.
To find out how to join your local community advisory committee, please email brt@dot.nyc.gov.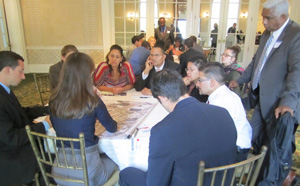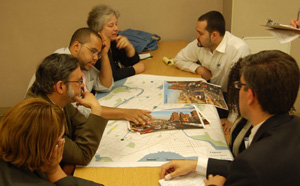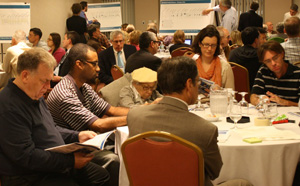 Public Open Houses
Public open houses take place at key points to involve the greater community. The open house format allows the public to have one-on-one conversations with project staff and to review and provide detailed comments on design plans. For more information on upcoming public open houses, please visit the DOT events calendar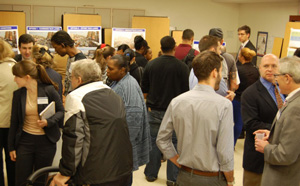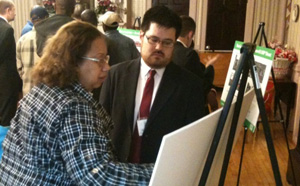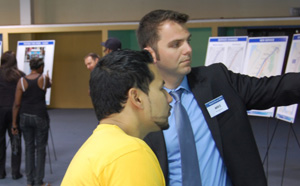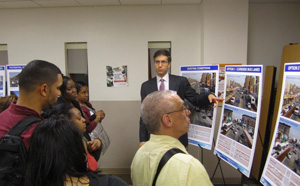 Community Board Presentations
Community boards are local representative bodies. There are 59 boards across the City. DOT and MTA make presentations to all of the Community Boards located along proposed Select Bus Service routes. Find your local Community Board To find about upcoming Community Board Presentations, visit the DOT events calendar