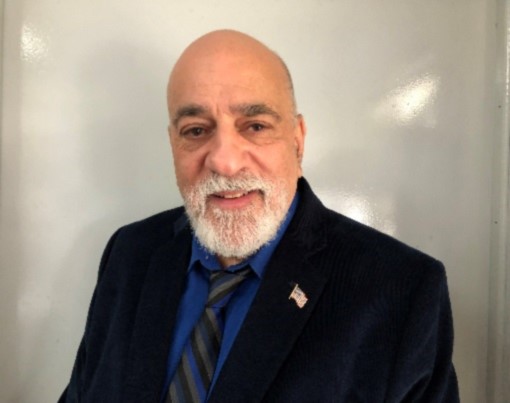 Gerald A. Esposito, Brooklyn Community Board No. 1's District Manager, is a life long resident of the Greenpoint-Williamsburg community whose family has roots in the neighborhood spanning nearly a century. His grandparents immigrated to this country from Argentina. He was born on March 7, 1954 in St. Catherine's Hospital on Bushwick Avenue. He attended local schools, Public School 132 and Junior High School 126 and achieved outstanding academics that allowed him early entrance into the prestigious Brooklyn Technical High School.

Upon graduating, Mr. Esposito continued his postsecondary education at LaGuardia Community College attaining an Associate of Arts degree. He continued with C.U.N.Y. where he subsequently completed degrees in a Bachelors of Science in Honors Degree from the C.U.N.Y. Graduate Center and a Masters Degree in Public Administration from John Jay College of Criminal Justice. He graduated from the City's Executive Training Program "Top Forty Program". Throughout these years of honing his academic skills, Gerald has expanded his community service work beginning with a rising leadership at the Boy Scouts of America, VISTA, the Peace Corps, and then with employment at both the nonprofit and local government levels.

For over four decades Mr. Esposito has contributed his skills and labor towards the improvement of the Greenpoint-Williamsburg community. From his early years with VISTA and the Peace Corps where at the Department of Consumer Affairs he fought to protect the rights of the public by battling consumer fraud, to his work with technical planning and program coordinating at St. Nicholas Neighborhood Preservation and Housing Rehabilitation Corporation where he continued to be an advocate for people on their rights in housing and legal matters.

In 1977, Community Board No. 1 hired Mr. Gerald A. Esposito as its District Manager. At that time he was the "youngest district manager in the City of New York". In June 1997, at his 20th anniversary of service to Community Board No. 1, it was remarked by the membership that it was quite befitting to honor this "local boy who has made good" but never leaving us – the community – behind. In June 2007 he achieved his 30th year of service, and is now in his 40th year as the Board's District Manager.

Mr. Esposito has demonstrated that the trust and confidence placed in him by those early board members was well placed. With a sharp mind, quick action and a keen knowledge of process, he helped guide the Community Board through the city's myriad of complex issues and resolved many problems with service delivery, budget and planning, building partnerships and problem resolution.

Over the years, Mr. Esposito has received numerous accolades from community groups, organizations and elected officials for his outstanding dedication. Mr. Esposito continues to maintain ties with the community by belonging to various fraternal organizations and alumni associations. He has continued in his father's footsteps by becoming Scout Master of Troop 604, and including being appointed Chairman of the Boy Scouts of America Lenape Bay District. In addition, he is President of the Seneca Club, an over a century old organization located in the neighborhood.