Resources for Parents of Children with Special Medical Needs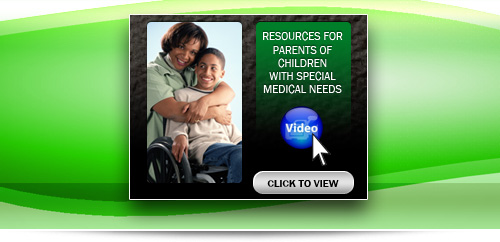 Parenting a child with special medical needs requires patience, planning,
information and resources. This video of a father of a medically fragile
child offers links to important resources, and suggestions on meeting
your child's special needs. Because the links are not "live" in the
video, they are offered below.

Resources from the video Special Medical Needs:
Disclaimer
The fact that an agency is or is not listed in this webpage is not an endorsement or lack of endorsement of its purpose, method, or quality of service. Children's Services is not an accrediting or certifying agency and we do not assume responsibility for any of the individual resources listed in this webpage.