EarlyLearn NYC: A New Direction For the City's Early Childhood Education System
EarlyLearn NYC will raise standards, increase family support and strengthen professional development in the City's early childhood education system
The New York City Administration for Children's Services (ACS) today released a concept paper that describes a new direction for the City's publicly-funded early childhood education system designed to raise educational standards, increase family supports and strengthen professional development for teachers. Through EarlyLearn NYC, the City will invest in an enriched early childhood education system of center and home-based programs designed to best prepare children for success in elementary school and beyond. Acknowledging research demonstrating the long-term cognitive, social, emotional and physical gains resulting from high quality early childhood programs, the new initiative is supported by the NYC Department of Education, the Department of Health and Mental Hygiene and the Mayoral Early Care and Education Steering Committee.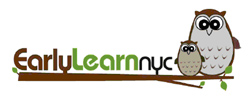 EarlyLearn NYC will raise educational standards throughout early childhood education settings; improve teacher-child ratios and support teachers' professional development and instructional practices. EarlyLearn NYC will also encourage the recruitment of an economically diverse group of children, based on research showing that children achieve key developmental benefits among a socio-economically diverse mix of their peers.
 "Through EarlyLearn NYC, we will enhance the quality of early education for New York City's children," said ACS Commissioner John B. Mattingly. "These children are our future nurses, doctors, lawyers, teachers, police officers and business leaders. They deserve the best start possible – and we are going to continue to help them succeed by raising standards, giving teachers more support and better tools, and by collaborating closely with families."   
"The research has shown time and again the importance of quality early childhood services," said Schools Chancellor Joel Klein. "Whether it's improving educational standards or providing better teacher support, we need to do all we can to prepare our children for elementary school and beyond. EarlyLearn NYC is an exciting step in the right direction."
Other key objectives of EarlyLearn NYC include: supporting the development of children with special needs in integrated settings; expanding services for infants and toddlers, an age group that is under-served; and the development of new holistic and developmentally-appropriate screening and child assessment systems designed to help teachers best support children's development.  EarlyLearn NYC will also foster collaborative relationships with parents as well as offer comprehensive family supports, including nutrition, social and mental health services.
EarlyLearn NYC programs will be funded to reach higher standards with a blended funding stream of federal Child Care and Head Start monies, state Universal Pre-Kindergarten, City tax levy and private dollars.
The concept paper describing EarlyLearn NYC is posted on the ACS web site at http://www.nyc.gov/html/acs/html/business/business.shtml. Comments may be sent to EarlyLearningCP@dfa.state.ny.us  no later than May 21st, 2010.  The new system will be launched in July 2011 following a Request for Proposal issued in June 2010 to early childhood providers.  NYC Children's Services operates the City's publicly funded Early Care and Education system, including Child Care and Head Start programs, serving some 100,000 children in center and home-based settings. ACS also serves as a Head Start grantee, overseeing one of the largest Head Start grants, which serves approximately 19,000 children.
___________
Contact:
Sharman Stein / Laura Postiglione 212-341-0999