On Friday, January 4, 2008, Children's Services Family Preservation Program staff celebrated with FPP families at a holiday gift giving reception at 150 William Street, bringing smiles and joy to children's faces. FPP joined in hosting the party with the NYC REACHING Project Star Team from Siemens IT Solutions and Services, Inc.
Siemens, one of the largest electronics company in the world, donated gifts to the children of FPP. In addition, each site advocate provided Siemens with a list of three to four children's names and three gifts those children wished to receive for the holidays. The Siemens' employees purchased one of the items for each child on the list and donated those gifts to about 50 FPP children.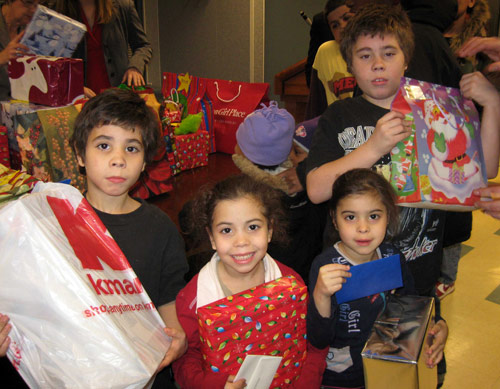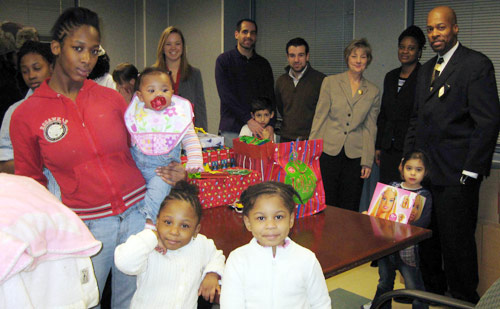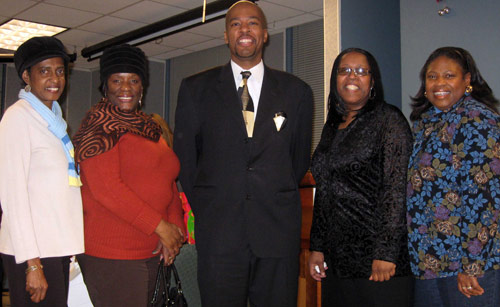 Andrea Perry-Community Advocate/Bedford Stuyvesant FPP, Barbara Davis-Community Advocate/Bushwick/FPP, Harry Sigmone III- Queens Deputy Director of FSU & FPP, Elizabeth Pierce-Community Advocate/Morrisania FPP and Karen Felton-Preservationist/Fordham FPP.