Become A Foster Parent to a NYC Child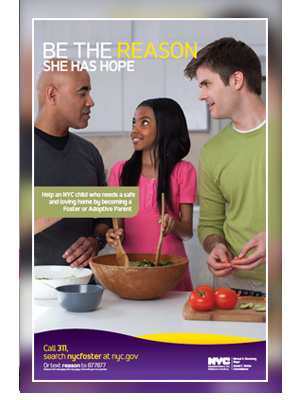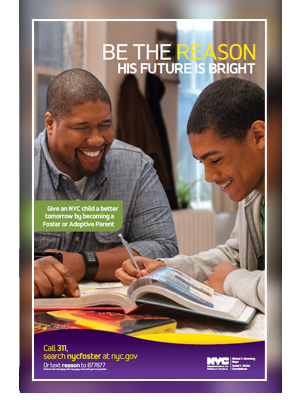 How Do I Become a Foster Parent?
Get the Information
Request an information packet by clicking here or call 311, or the Parent Recruitment Hotline at 212-676-WISH (outside of NYC: 877-676-WISH) to have it mailed to you. You can schedule an orientation during your first call to the Hotline or wait until after you receive the information packet.
Get to Know Us
You will attend an orientation where child welfare professionals will give you an overview of foster care and answer your questions. At the end of the orientation you will be given an application to fill out. Return the completed application to your foster care agency, who will contact you to begin a home study.
We'll Get to Know You
We will need to know more about you, your home and family, to ensure that you and your are prepared to care for children, and that your home is safe. A social worker will work with you to complete a home study which can take up to several months.
Get Trained, Get Certified, Open Your Heart and Home
You will receive foster parent training (an 8-10 week class) and become a certified foster parent after successful completion of the home study and training. You will then be ready to welcome children into your home.
Click here for more details on the steps to fostering
Watch a video of foster parents talking about their experiences caring for our children