Become A Foster Parent to a NYC Child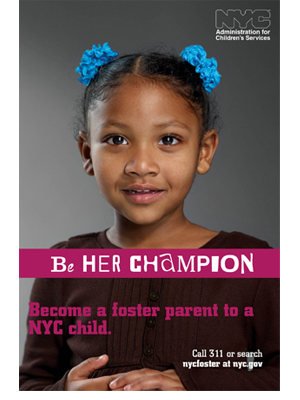 Children's Services welcomes your interest in becoming a champion for a child in foster care.
Every year thousands of children come into care, and there is a constant need for people like you to be there for them — to provide a home, guidance and love. Being a champion for a child means you have the opportunity to bring stability to a child's life during a time of trauma and difficulty; to shape their future.
To speak to one of our staff, call 311 or 212-676-WISH (Outside NYC: 877-676-WISH)