All 911 calls are first answered by an NYPD Police Communications Technician (PCT). The PCT determines the nature of the emergency and routes it to the proper dispatcher (NYPD, FDNY or FDNY EMS) who determines the appropriate responders for the incident and dispatches them to the scene.
The reports on this page only cover calls that the City received through 911. Emergency incidents can come to first responder agencies from outside 911 including from fire alarm systems, street observations, and inter-agency requests for assistance (e.g. NYPD calls for an ambulance).
Due to the complex and varied nature of the calls to the City's 911 system, the process of responding to those emergencies involves seven different systems that work together to handle any type of incident that may occur. OCEC partnered with the Mayor's Office of Data Analytics to measure all the time segments involved in responding to an emergency to determine the average response time to all categories of call types. This information allows us to look at how much time each stage of the process takes and find ways the process can be improved to reduce overall response time and maintain a high level of performance during disasters.
Figure 1 is a high level schematic of the call taking and dispatching process.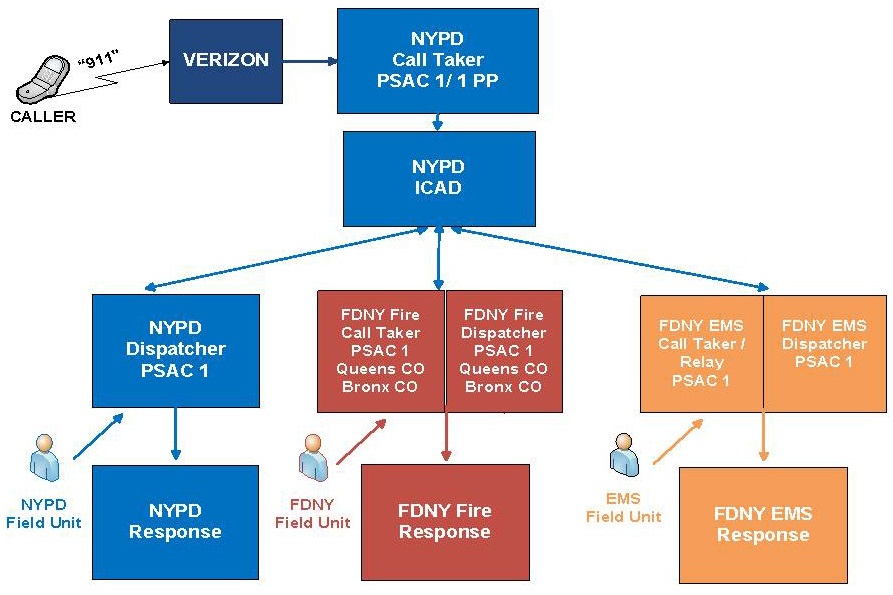 Figure 2 is a detailed schematic of the call taking and dispatch segments and the agency responsible